About the Course
The Elite NP Advanced Medical Practice Marketing Course is the only marketing course on the market designed by a nurse practitioner that will help the NP entrepreneur create a highly effective marketing campaign to increase patient volume!
Remember, marketing is the number one function of any type of business. It does not matter if you are opening a furniture store or a high-end medical practice, marketing is the key on how to drive customers and patients through the door.
Small businesses that do not market appropriately are doomed to fail. This is why it is absolutely CRITICAL you understand how to market your practice. It literally is what will make or break your side practice.
You cannot go into entrepreneurship without knowing how to market. It is like flying an aircraft without going to flight school. You will crash and burn. Therefore, every potential practice entrepreneur out there needs to understand the principles, concepts, and processes behind modern day marketing.
Because of this reason, I am pleased to announce The Advanced Medical Practice Marketing Course. Dozens of my readers have requested for an advanced guide on how to market their practice outside of my short marketing eBook. I have worked tirelessly developing this course. I wanted to provide my readers with an all in one guide on how to market, so I decided to even consult with a marketing expert on this one!
This course is designed for the nurse practitioner entrepreneur who wants to start a practice with the right marketing campaign or for the nurse practitioner practice owner who wants to take their practice to the next level. The only way you can scale your business is by developing an effective marketing campaign. IT IS THE ONLY WAY!
You must learn how to identify a NARROW target market that will consume your niche medical service. THIS IS CRITICAL and is what I will teach you how to do in this course.
One of the best aspects of this course is that it can literally be used for any type of business as well. It is tailored towards nurse practitioners who want to learn how to market their practice effectively, but it could also be used if you wanted to start a clothing store. All the concepts are the same!
You will learn:
The basic principles of marketing.
How to develop your practices brand, including its name, theme, logo, colors, and brand messaging.
How to identify your target market.
How to narrow down your target market by interests, hobbies, job title, and other demographics.
How to find that NICHE practice idea that a specific group of people will consume.
How to market effectively utilizing digital platforms.
The concepts of an effective and attractive website.
The foundation of Search Engine Optimization so your site ranks FIRST when potential patients search for the services you provide.
How to integrate keywords and hot terms into your website.
How to market on social media including Facebook, Instagram, Twitter, and YouTube.
How to create digital ads.
How to create ads that specifically target a specific audience that will consume your niche service.
How to utilize Google Analytics, Facebook Pixel, and a various other assortment of free marketing tools.
How to advertise on Google and how to employ everything it has to offer.
How to advertise using non-digital platforms such as print material, events, radio, television, billboards, and direct mail.

How to write an advertisement that effectively attracts potential patients to your practice.

How to create a customer retention and loyalty program.
How to budget for marketing (remember, it should be one of your biggest expenses).
How to obtain a solid return on investment with your marketing dollars! It is just like investing in a rental property, you need to know what you are doing!
How to track and measure all your marketing efforts so you know what is working and what is not!
And much more….
There are over 3 hours of video content with this course where I go over a 153-slide presentation about all the topics that I just mentioned. This is the largest course I have developed… There are also MP3s for you to download so you can learn on the go.
This course also includes an additional resources section that includes dozens of links to more advanced topics that will walk you through step by step on how to create a Facebook or Instagram ad, how to integrate Google analytics into your website, and much more.
If you follow the information presented in this course, you will know how to create a rock-solid marketing strategy that will help your practice and business succeed. You must understand how to market, it is the only way to get new patients through the door and this is what the course will help you do! I guarantee that statement 100% or I will refund you no questions asked or provide you a free 1 on 1 consultation.
If you want to start a practice with a high number of initial patients or increase the patient volume of your current practice, have multiple marketing campaigns over several marketing platforms, and obtain a healthy return on your marketing budget investment, then this will be one of the most important courses you can take for your business…


This course is being offered for only $277. This is cheaper than what a 1-hour marketing consultation would cost you with an "expert." This is also a 100% tax deductible expense!

I am also including a free bonus with this course! I have created a 7-page mini eBook that goes over step by step on how to copywrite effectively. Copywriting is the process of writing effective advertisements. Just because you understand how to market does not mean you will succeed. You also need to understand how to write an effective advertisement! This eBook goes over all the principles of developing effective ad copy. Similar guides cost over $100, but I am including this free in the course!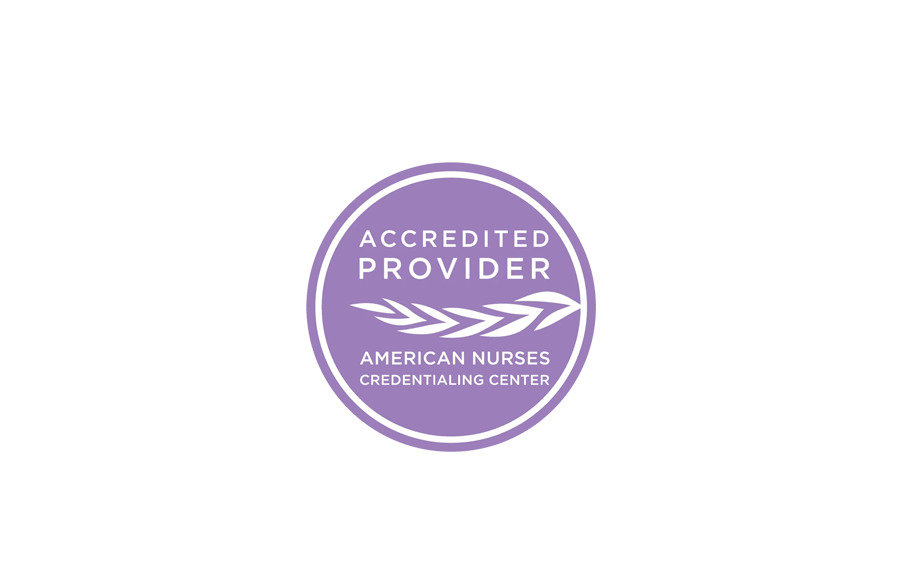 All Elite NP CEU applies to ANCC and AANP recertification and can be used with all Boards of Nursing.

The Elite Nurse Practitioner is accredited as a provider of nursing continuing professional development by the American Nurses Credentialing Center's Commission on Accreditation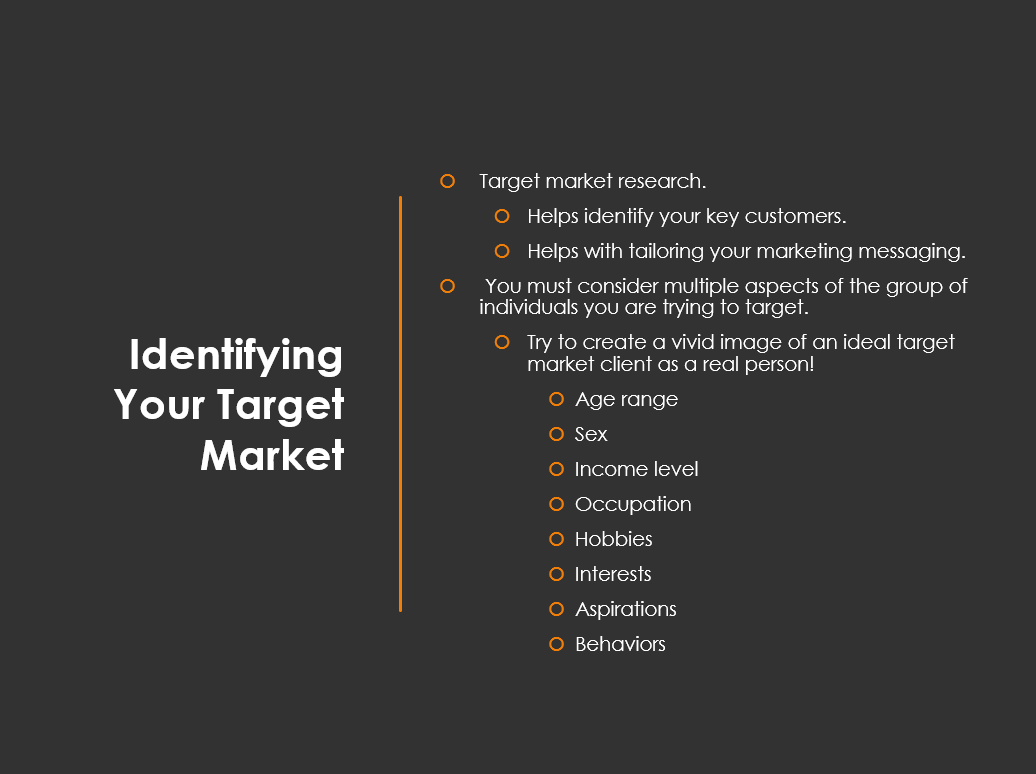 Marketing basics, developing your brand, how to identify your target market, and finding your niche service explained...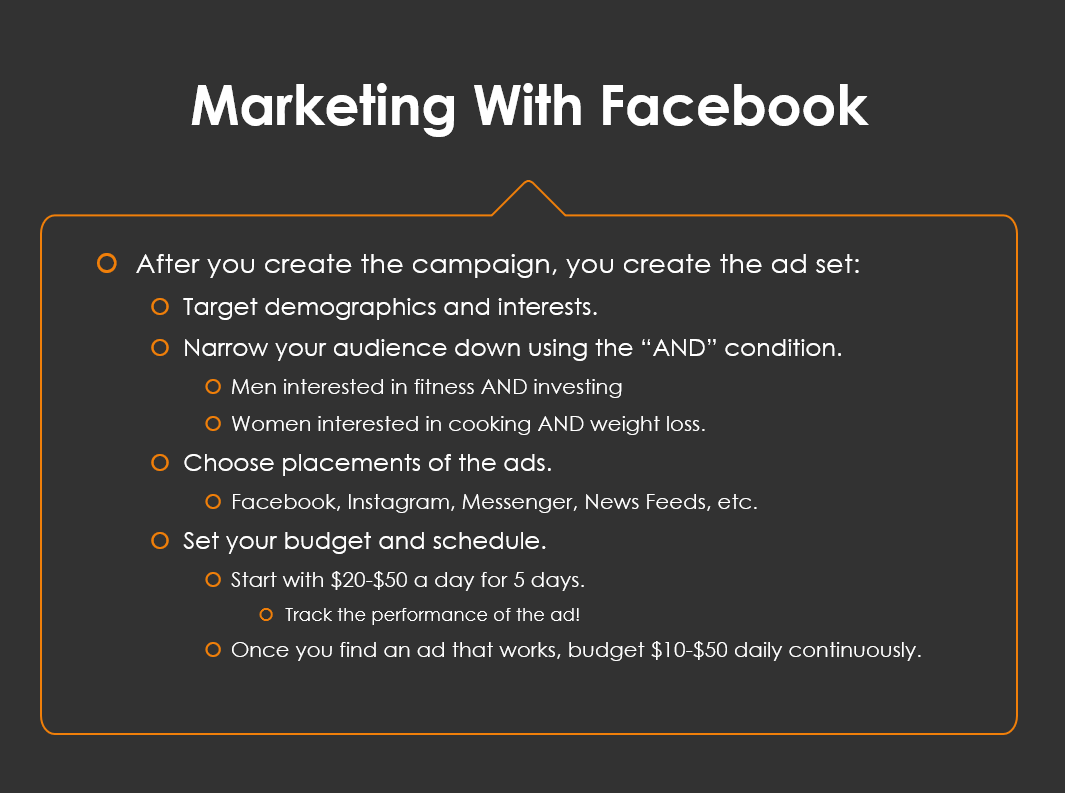 How to market on digital platforms such as Facebook, Instagram, and Google explained...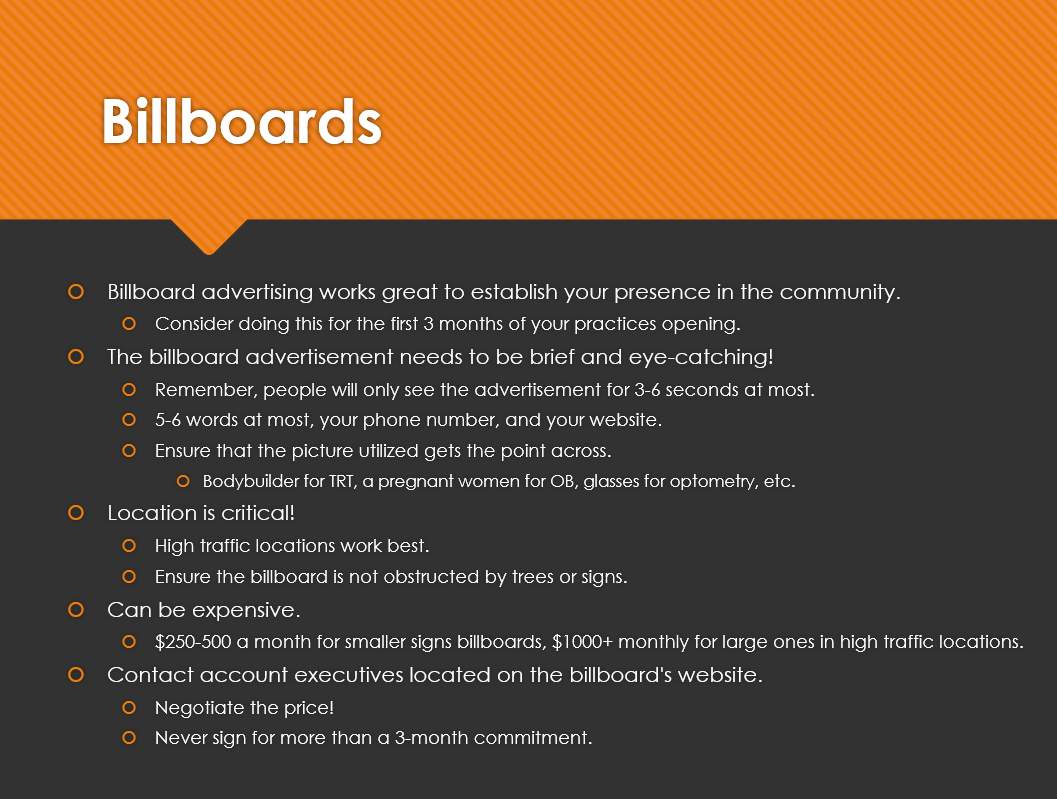 Non-digital marketing such as billboards, radio, and television explained...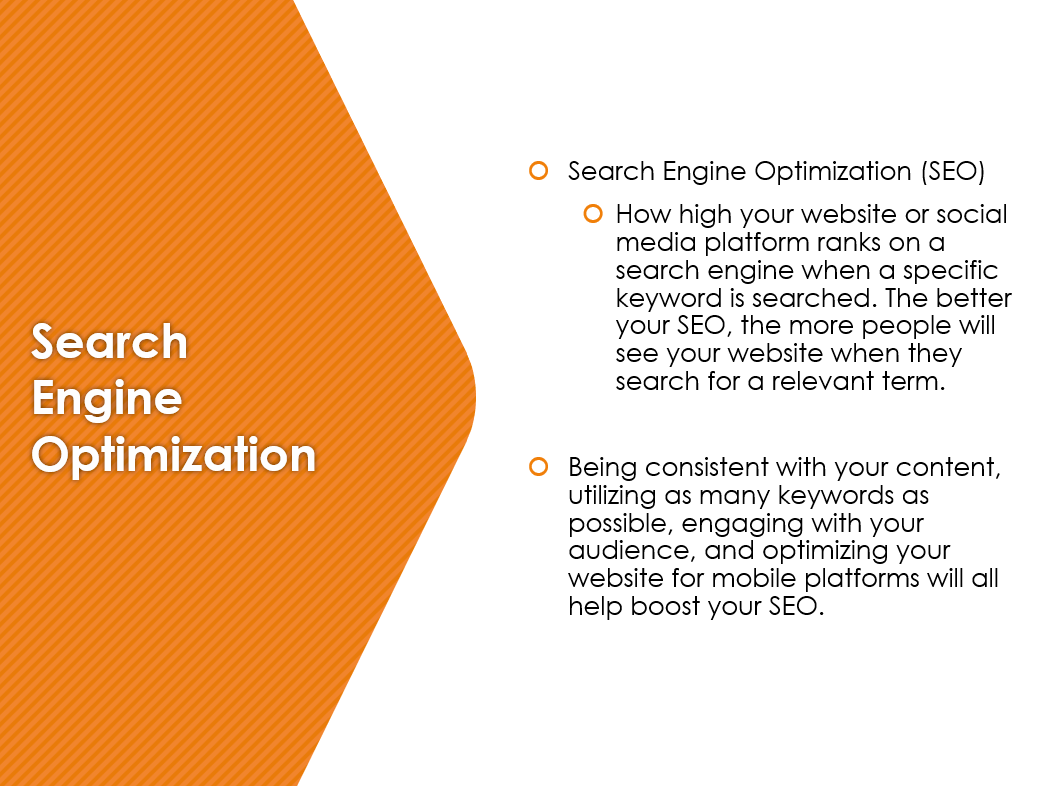 How to develop an attractive and effective website, utilize the right keywords on your site, and search engine optimization explained...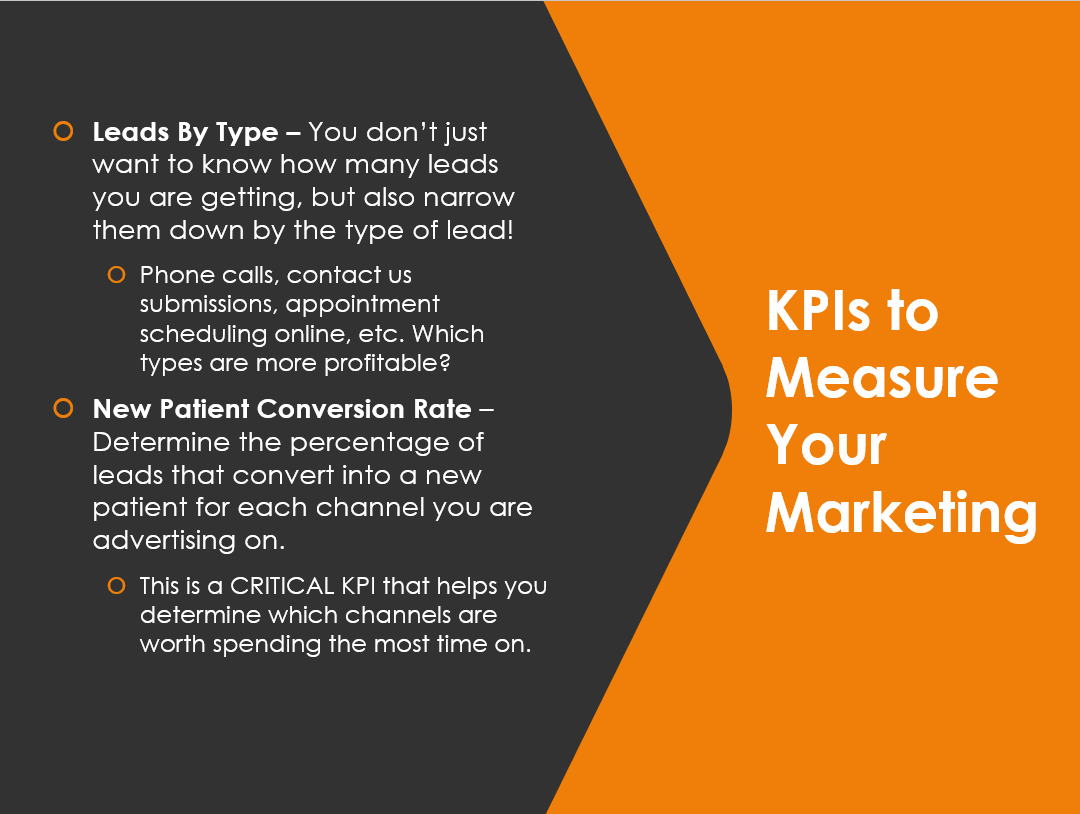 How to budget for marketing, retain customers, and measure key data within your marketing campaign explained...
100% Lifetime Money Back Guarantee on all Elite NP Courses.

I am so confident you will walk away more knowledgeable and empowered from this course, that I provide a 100% Satisfaction Guarantee!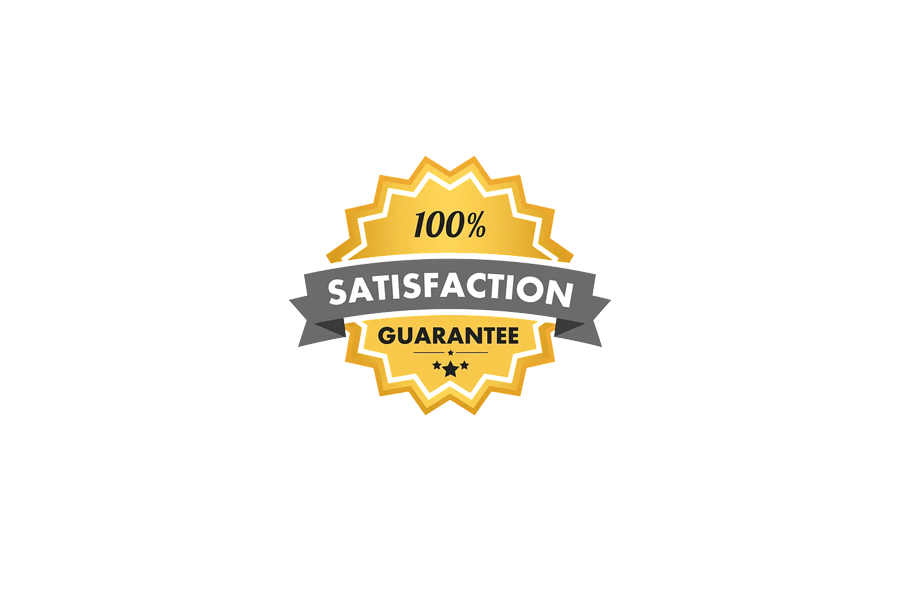 Frequently Asked Questions




Will I have unlimited access to this course?
Absolutely! You can access this course however many times you want for however long you want!
Does this course cover everything I need to know on how to market a business?
Absolutely. Everything you need to know is covered in the course and in the additional resources section. If you utilize this information and market yourself, you can save thousands of dollars because you will not need to pay a marketing "expert" to do it for you.
Will this course teach me how to advertise on Facebook?
Yes! It will guide you on how to create effective social media ads for Facebook, Instagram, Twitter and YouTube.
Will this course teach me how get my website ranked number one on Google?
Yes! Search engine optimization is critical to the success of your digital presence. If you can rank number 1 on Google searches, you will obtain a lot of patients for free! This does not cost anything to do and the course explains how to do it.
Wouldn't it be easier to just hire a marketer to do it for me?
It sure would! But it will cost you thousands of dollars to do so. Marketing firms charge in the thousands MONTHLY to do it for you. Marketing is not that complicated of a process once you understand the principles and necessary steps to take to do it. This is exactly what this course will teach you to do.
Will this offer CME?
YES! This course offers 5 CE hours. The Elite Nurse Practitioner is credentialed as an organization that can provide CEU through the ANCC. CEU awarded through The Elite Nurse Practitioner applies to ANCC, AANP, and all boards of nursing!
Will this course provide a certificate of completion?
Yes! A certificate is issued at the end of the course that will show the CEU hours and your completion of this course. You can also use this to submit for reimbursement and provide your malpractice carrier.

See what others have said…
Earley Healthcare: Justin is wonderful in providing guidance for independence. He responds promptly and doesn't take advantage of your lack of knowledge. His honesty is transparent. He's not trying to gouge your money but provide you with the necessary tools to be free and your own boss. Take his courses.
Amirah R: I am so happy that I found The Elite NP and Justin. His courses are amazing, easy to follow, and gives you all the information needed whether starting new or starting over. His marketing course alone saved me from rehiring companies who were previously charging 7K for my old clinic before I knew better. Now I feel confident that I can use that money to rebrand and start over in my new clinic. I highly recommend not only signing up for the courses but also becoming a member of his circle for anyone who wants to be independent and financially free.
Tony C.: I have reached out to Justin and his team on several different occasions. I've received help and answers to many questions quickly. Elite NP is an amazing resource and is proving to be better and better on a regular basis.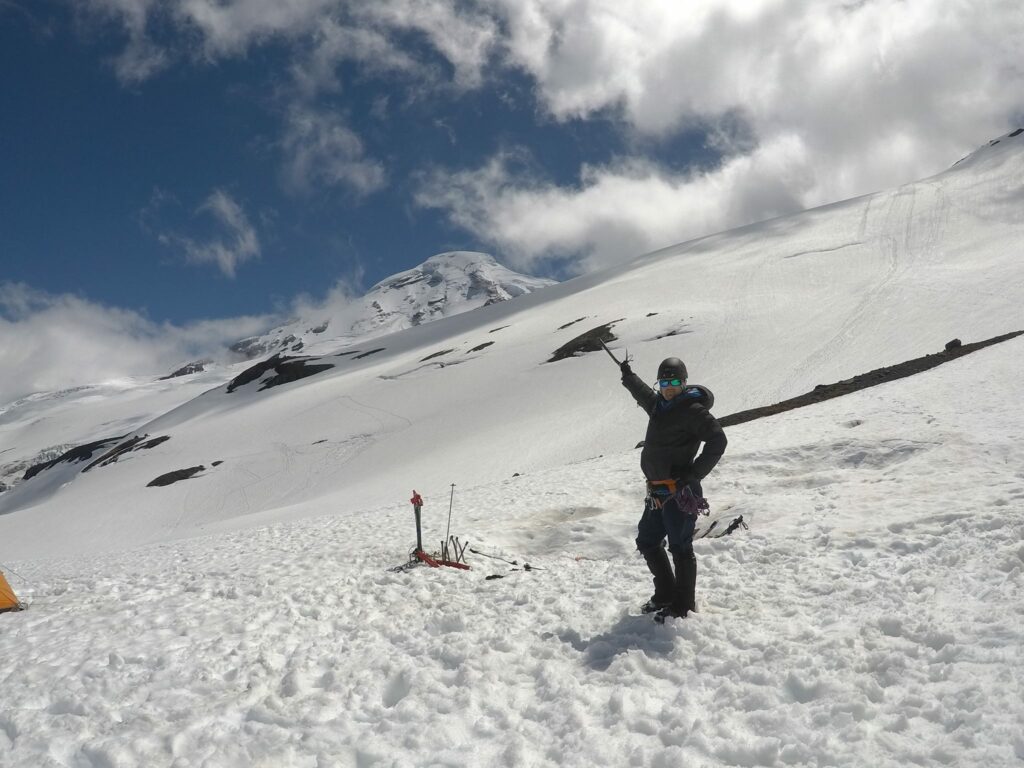 Hi, I'm Justin Allan MSN FNP
I am the owner and author of The Elite Nurse Practitioner, one of the hottest blogs for nurse practitioners who want to break free from the shackles of modern healthcare.
I have been practicing as an NP for 7 years. I have worked all over the country and in many different settings. I became sick of working for others and not earning what I knew what was possible and fair. So I decided to venture out on my own.
I now own multiple successful side practices and businesses as an NP. My goal is to share the knowledge I have learned and developed to my fellow NP colleagues so you can reach a level of success that very few NPs will ever achieve. It is possible to build profitable practices and businesses as a nurse practitioner!
Follow me at www.elitenp.com!
Interested in learning more? Check out the rest of The Elite Nurse Practitioner course line up!
Interested in bundling some courses? Visit our bundle checkout for big savings:
https://shop.elitenp.com/product/bundle-product/