Are you sick of the rat race?
Does the thought of working for the next 10, 20, 30, or even 40 years overwhelm you?
Are you looking to break free from the "societal norm" of working your entire adult life and retiring at 65?
Then this is the course for you. This course is designed for the nurse practitioner who wants to build a life of financial independence through sustainable investing and income generation so you can live the life you want and desire.
This is the ONLY financial independence course on the market tailored specifically for nurse practitioners. This course is the definitive guide on financial independence and investing for the nurse practitioner who needs direction on designing a financially sound life that will help them reach the goal of financial independence.
Let's face it, you need to have money in this world to do what you want. Money = TIME and Time = MONEY. The more money you have, the more free time you will have… if done correctly. This course is designed to teach you how to do it correctly, safely, and efficiently.
Financial independence simply means that you can sustain your life without relying on the income from an employer. Does this mean you will never work again? Well, if you design your financial independence strategy that way, then yes! It also can mean that you have the ability to work when you want, where you want, and how you want. Regardless of whether or not you want to continue seeing patients in a niche side business or stop working entirely, the ultimate goal is the same: FINANCIAL FREEDOM.
The financial independence movement has been gaining significant steam over the past decade, and for good reason: people are SICK of being taken advantage of by employers that don't care about them. This couldn't be further from the truth for the nurse practitioner in present day as well. The market is saturated, and employers see you as nothing but a disposable asset. Nurse practitioners and people in general are tired of the rat race of modern life. Life is short, and why work yourself to death until you are 65 so you can enjoy the last 10-20 years of your life sickly, broke, and relying on social security and some paltry 401k savings? There is another way, and it is called financial independence!
This course will teach the nurse practitioner who has ZERO experience with investing and finances on how to build a sustainable investment portfolio and develop a realistic strategy to achieve financial independence as fast as possible. Even if you have experience with investing but lack the direction on how to put everything together in terms of achieving financial independence, this course will still benefit you.
The 4 basic principles of financial independence are: increasing your income, investing your money, lowering your tax obligations, and lowering your expenses. This course will cover each topic in DETAIL and teach you how to maximize each concept.
This course will provide you the FOUNDATION to the rest of your financial life, I guarantee that statement.
You will learn:
What financial independence really means.
My personal story on how I have built a financially independent life.
Why you need to make financial independence a priority in your life.
How to use money as a tool vs. something just to buy "stuff" with.
The different types of financial independence.
The 4 pillars of finance: Income, Investing, Expenses, and Taxes.
How to design your life around the goal of financial independence.
How to generate passive streams of income.
How compound interest works and how it can make you a millionaire.
The foundation of investing and how to invest your money.
The difference between investing and speculating.
How to diversify your investment portfolio.
Why index funds are amazing.
How to realistically invest in real estate and why it is so important.
The difference between 401Ks, IRAs, and self-employment retirement accounts.
Why lowering your taxes is such a critical part to your financial success.
How to work with a financial advisor.
The multiple strategies on how to lower your taxes through tax advantaged retirement accounts, business deductions, LLC structures, and more!
How to build a budget and lower your expenses.
Why lowering your expenses is critical to your financial independence strategy.
How to utilize various strategies for getting out of DEBT.
How to maximize your income potential.
Why you should have active, partially passive, and passive income streams.
Why having your own business is critical to your financial independence strategy.
Strategies on how to put the 4 principles together, so you can achieve financial independence in 5, 10, 15, or 20 years.
And much more!
I will also go over case studies on how people just like you became financially independent in 10 years or less! In addition, I go over dozens of tips and tricks I have learned along the way on my journey to financial independence.
You will receive a financial independence cheat sheet that provides a simple strategy to follow to help you build your financially free life and stay on track. This will have asset and money allocation recommendations to help you pay off debt and invest in a step by step fashion.
As a BONUS, I have also provided specific investment recommendations based off your individual risk tolerance. This will provide you the necessary blueprint to build your market portfolio in a fashion where it can grow while minimizing risk.
This is one of the longest Elite Nurse Practitioner courses to date (there is just SO much information to cover when it comes to financial independence!). There are almost 5 hours of video content where I go over a 224-slide presentation in detail. There are also audio files you can download or stream so you can learn on the go!
This course will provide you all the ACTIONABLE KNOWLEDGE you need to know to build the FOUNDATION to the rest of your financial life. Again, I guarantee that statement.
If you follow the information presented in this course, you will be LIGHT YEARS ahead of most people. This course will give you the financial strategy and foundation to help you build a life where you work and live on YOUR TERMS. All it takes from you is the discipline and courage to get started! The sooner you start, the sooner you will become financially independent! So, what are you waiting for?
This course is being offered for only $399! If you simply just use a sliver of advice in this course, it will more than pay for itself! Yes, there is that much actionable financial guidance in this course!


Why not put down pursuing financial independence as one of your long term goals? The sooner you start, the faster you will get there!
This course awards 7 CE hours!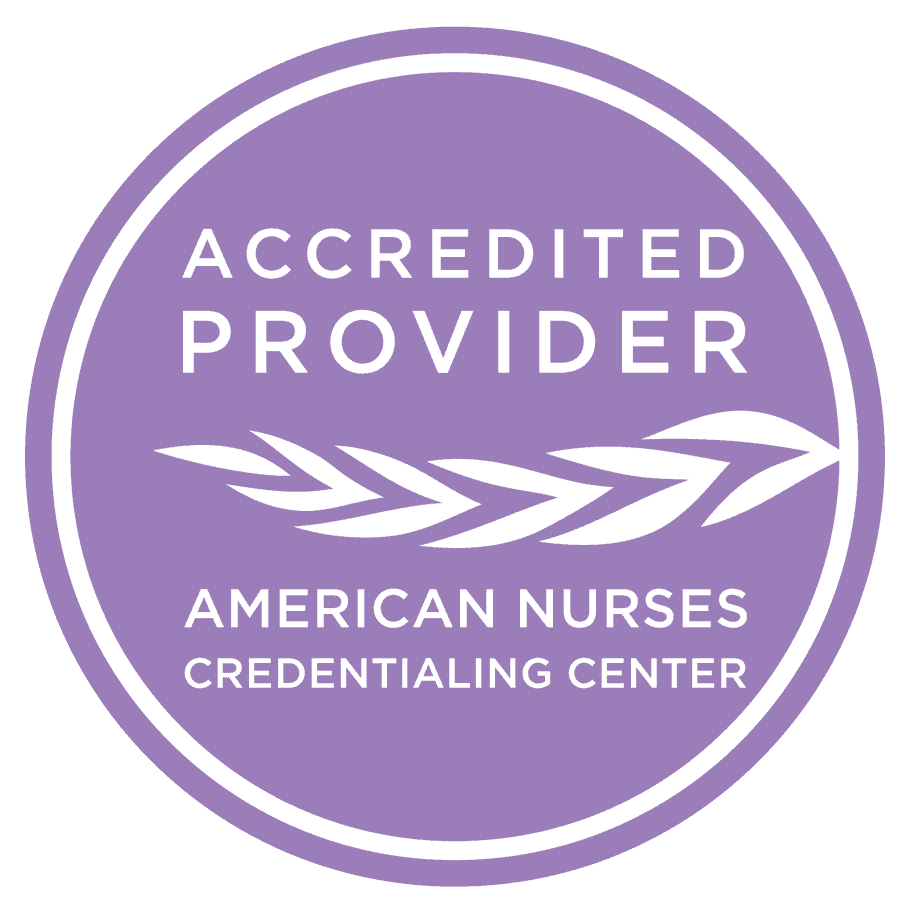 All Elite NP CEU applies to ANCC and AANP recertification and can be used with all Boards of Nursing.
The Elite Nurse Practitioner is accredited as a provider of nursing continuing professional development by the American Nurses Credentialing Center's Commission on Accreditation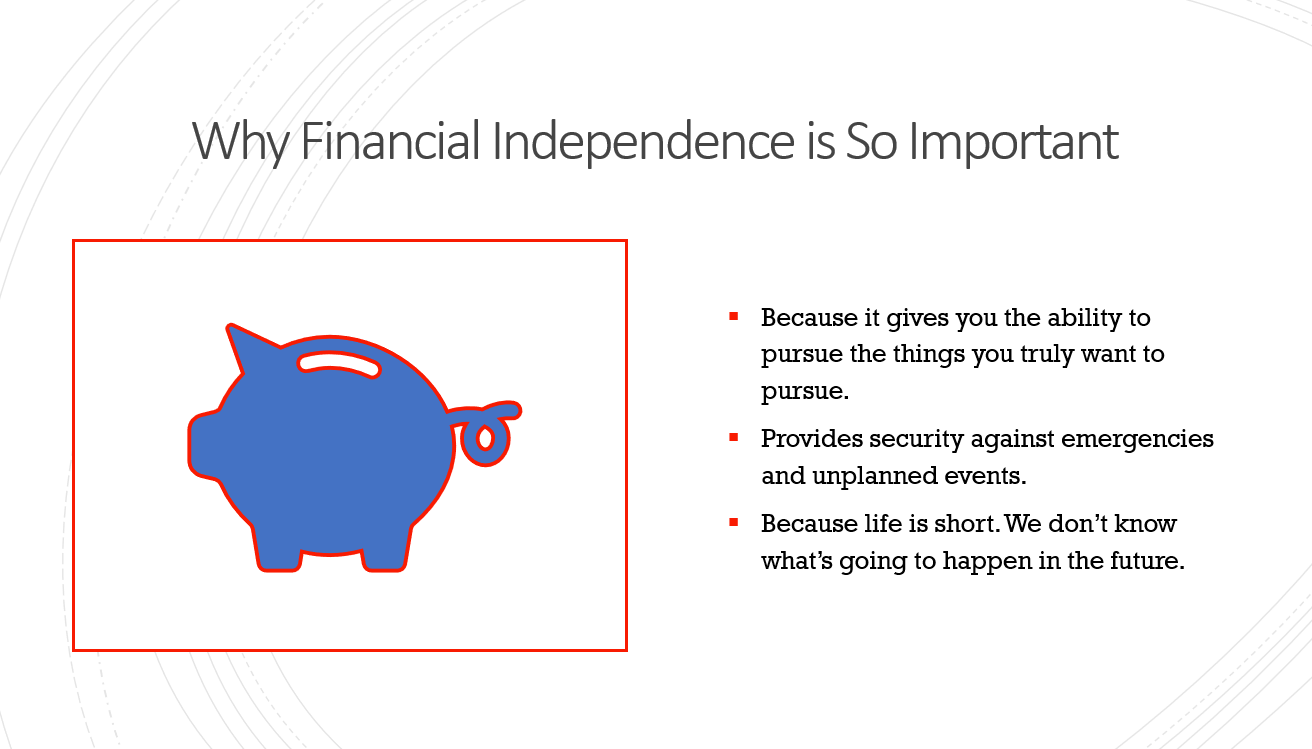 The basics of financial independence (FI), the types of FI, how to integrate it into your life, and developing a financial strategy explained...
The principles of investing, building a diverse portfolio, how to invest in the stock market, your business, and real estate explained...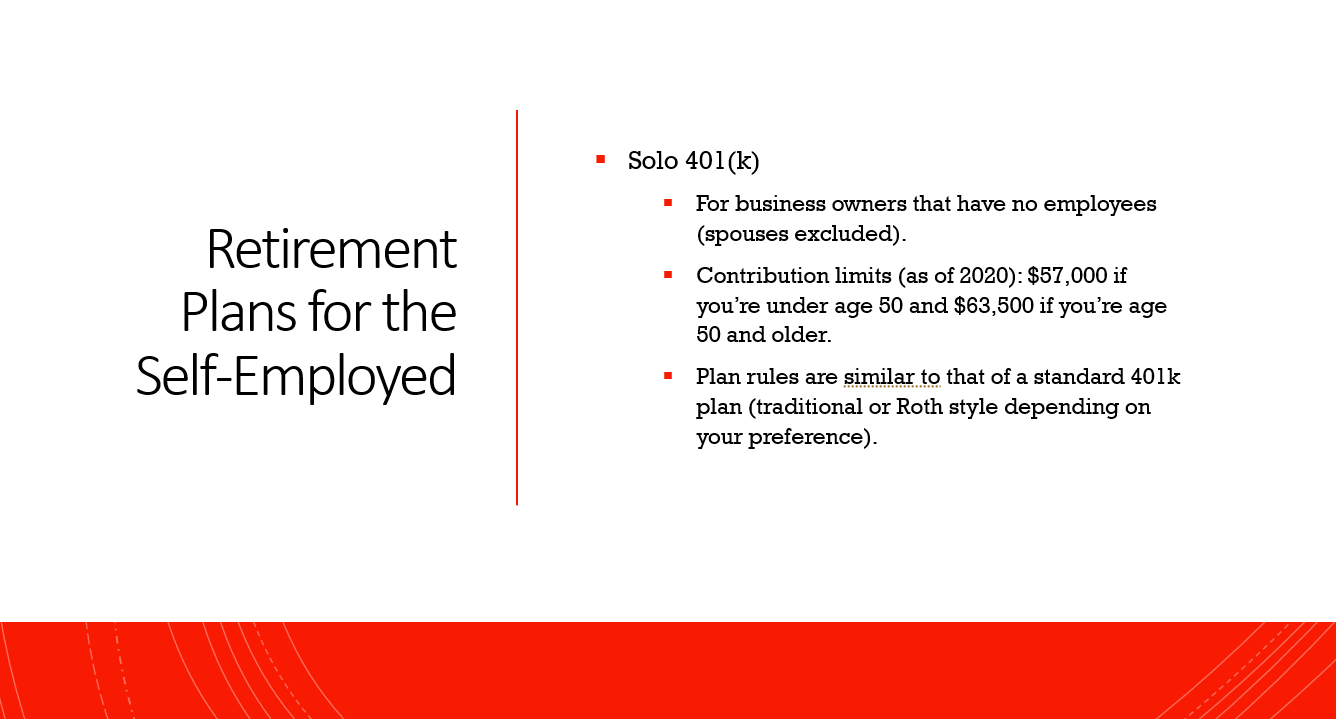 Tax lowering strategies, utilizing tax advantaged retirement accounts, and the importance of legal tax reduction explained...
Budgeting, lowering expenses, debt reduction, and the importance of living below your means in the context of financial independence explained...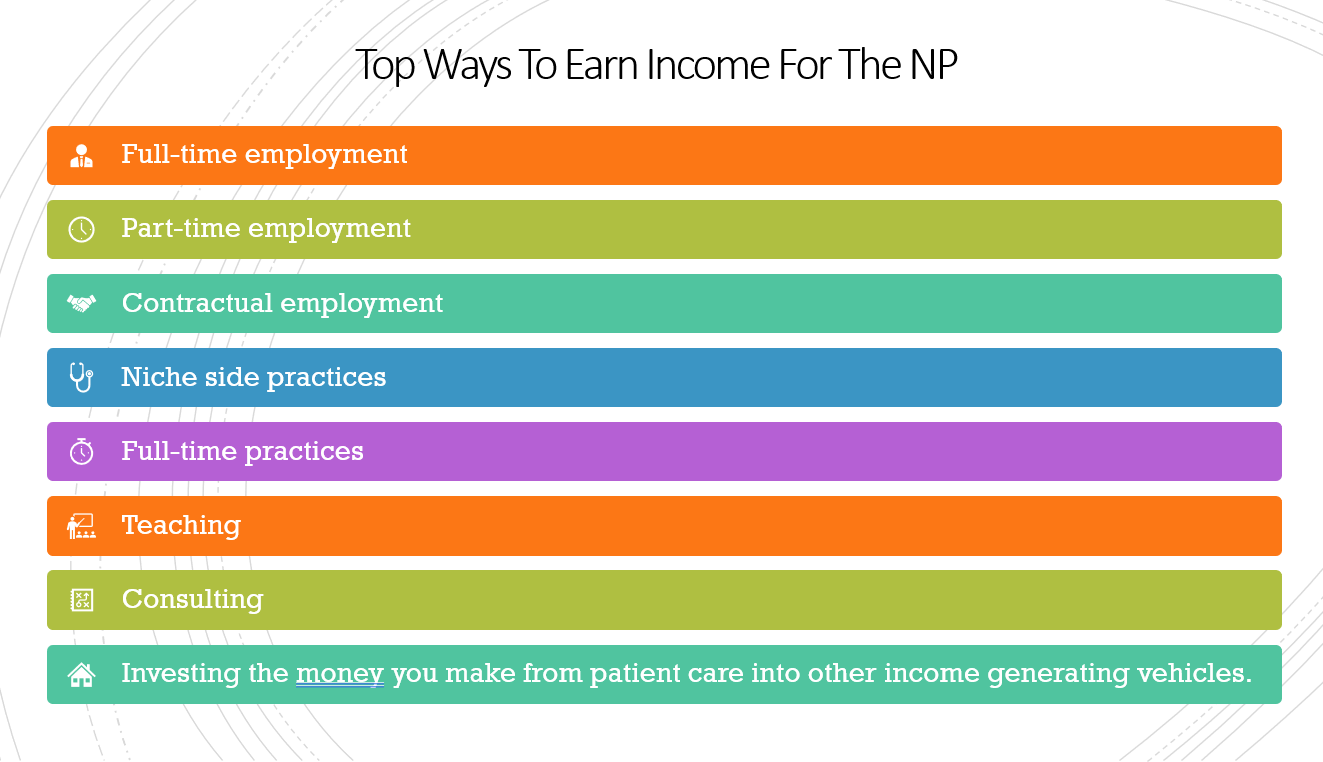 Maximizing your income potential, the importance of having a business, and how your income is the driving force behind financial independence explained...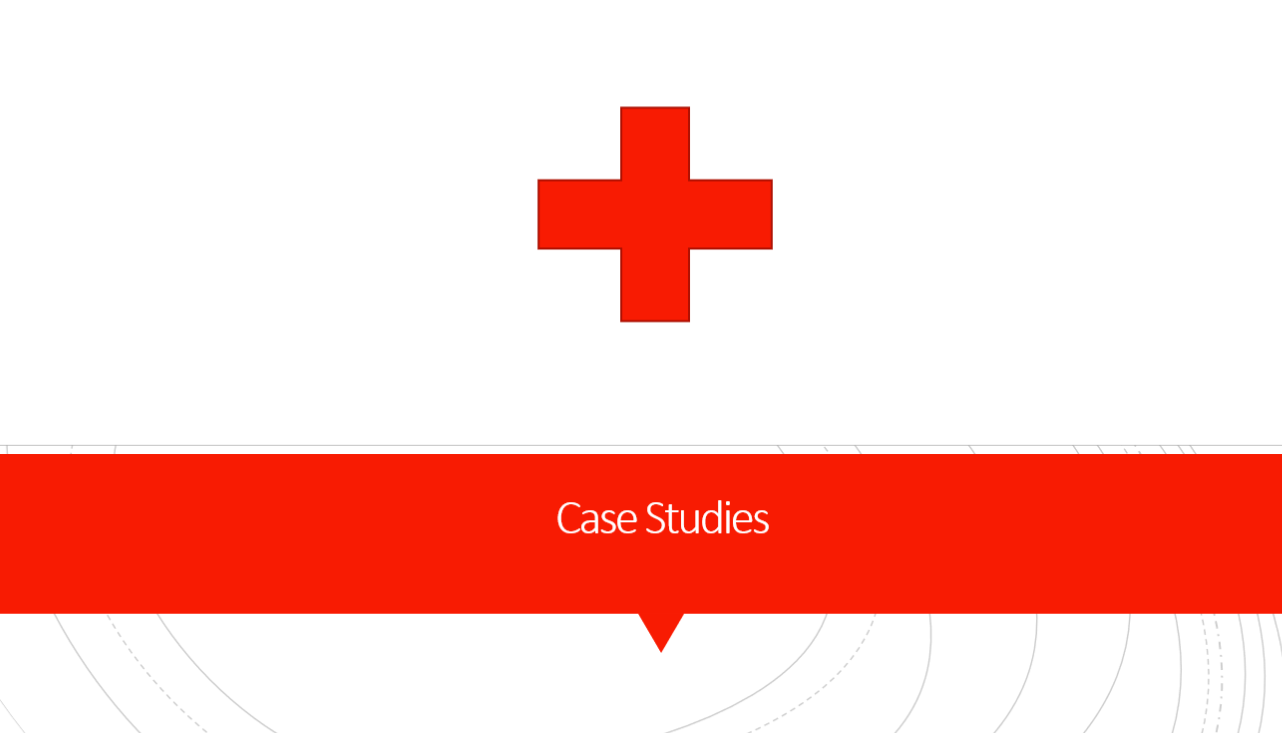 Case studies, financial independence examples, and financial tips and tricks reviewed and explained...
100% Lifetime Money Back Guarantee on all Elite NP Courses.
I am so confident you will walk away more knowledgeable and empowered from this course, that I provide a 100% Satisfaction Guarantee!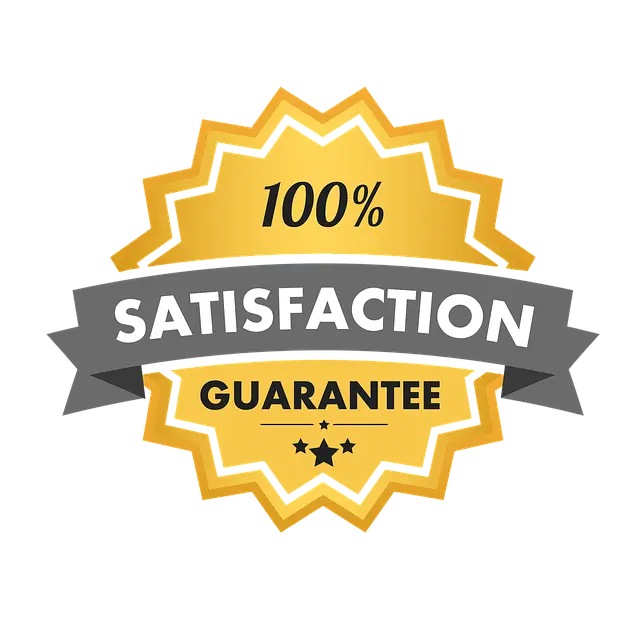 Frequently Asked Questions


Will I have unlimited access to this course?
Absolutely! You can access this course however many times you want for however long you want! All Elite Nurse Practitioner Courses are pre-recorded and accessible indefinitely!
Do I need to work with a financial advisor or will this course teach me everything I need to know?
This totally depends on how well you grasp the information provided in the course and how confident you are with implementing it. I recommend working with a financial advisor during your first year so they can help get everything set up and keep you on track. Once you understand the principles of financial independence, then it is solely based on your preference. Personally, I work with my financial advisor 2-4 times a year. I find having a second pair of eyes on your finances to be invaluable to success. This is discussed in more detail in the course!
Will this course teach me how to invest?
YES! This course teaches you how to invest in a simple and sustainable fashion. It does not need to be complicated! The course covers investing in index funds, real estate, and your business. These are the 3 core investments you need to utilize within your financial independence strategy. It will also cover various other investment vehicles outside of the 3 core investments described above.
Do I have to have my own business to utilize the information in this course?
Not at all! The information in this course is applicable to the employed nurse practitioner as well. In fact, we cover in detail the importance of utilizing employer based 401k/retirement plans and go over examples of building a financially independent life off a salary.
If I own a business, will this course help me utilize it to become financially independent?
Absolutely! Having your own business is the FASTEST way to achieve financial independence. This course also focuses on harnessing the power of a businesses income generation and tax lowering properties.
I have a lot of debt, is becoming financially independent possible?
Yes it is. Do not let limiting beliefs and debt prevent you from building the life you want. There have been thousands of people with debt who have become financially independent millionaires. This course covers debt reduction and goes over examples of people who have had debt yet still reached financial independence in 10 years.
I have an established 401k already, will this course discuss other ways to invest?
You better believe it. Utilizing a 401k is a great tax advantaged investment vehicle, but you also need to be investing elsewhere if you truly want to obtain financial independence in a timely fashion.


How long does it take to become financially independent?
That totally depends on how much income you can generate and how many expenses you can eliminate or reduce. If you already have a profitable side business, you could become financially independent in as little as 5 years. If you are just getting started, then by utilizing the strategies discussed in this course and following The Elite Nurse Practitioner Model, you could realistically become financially independent in less than 10 years. If you want to maintain standard employment, then 10-15 years would be a realistic goal.
Will this offer CE?
YES! This course offers 7 CE hours. The Elite Nurse Practitioner is credentialed as an organization that can provide CEU through the ANCC. CEU awarded through The Elite Nurse Practitioner applies to ANCC, AANP, and all boards of nursing!



Will this course provide a certificate of completion?
Yes! A certificate is issued at the end of the course that will show the CEU hours and your completion of this course. You can also use this to submit for reimbursement and write it off on your taxes!
See what others have said…
Nina: I have purchased several The Elite NP courses and it help me started my own business (even I can share the financial knowledge to my husband's business). Regardless your interest and specialty, you MUST purchase the course "How to Lower Your tax" and "The Financial Independent and Investment course" it will guide you in the right path to financial independence. Thank you Justin.
Dee: I have purchased many education courses from the Elite Nurse Practitioner. Because of his courses, I'm now working part time, and growing a niche side clinic. His ongoing shots of wisdom and encouragement are effective and, when needed, he provides a "kick in the ass". He stays with you and doesn't teach you and then drop you. He also knows and appreciates the value of a hard working Nurse Practitioner and is fantastic at communicating that value. It doesn't take long before you begin to realize that the only thing holding you back is that you bought into the idea that being a slave to corporate run healthcare is the only way to function meaningfully as an NP, to have financial security, and to be happy. It's time for you to get out of your way :)
Amirah R: I am so happy that I found The Elite NP and Justin. His courses are amazing, easy to follow, and gives you all the information needed whether starting new or starting over. His marketing course alone saved me from rehiring companies who were previously charging 7K for my old clinic before I knew better. Now I feel confident that I can use that money to rebrand and start over in my new clinic. I highly recommend not only signing up for the courses but also becoming a member of his circle for anyone who wants to be independent and financially free.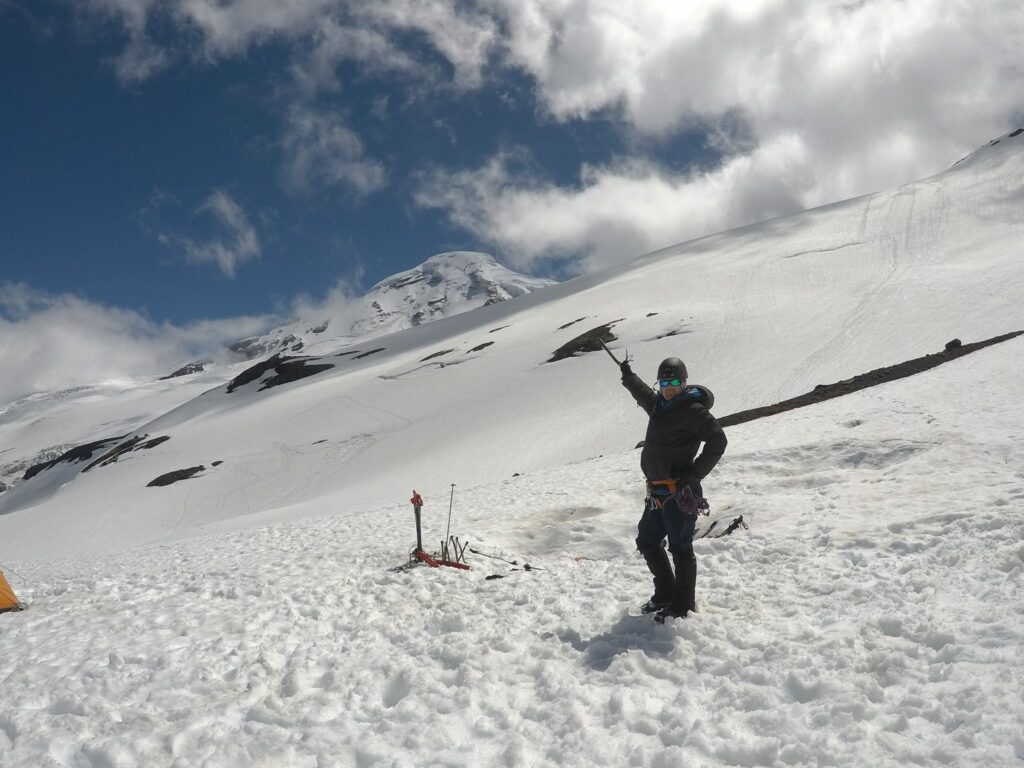 Hi, I'm Justin Allan MSN FNP


I am the owner and author of The Elite Nurse Practitioner, one of the hottest blogs for nurse practitioners who want to break free from the shackles of modern healthcare.
I have been practicing as an NP for 7 years. I have worked all over the country and in many different settings. I became sick of working for others and not earning what I knew what was possible and fair. So, I decided to venture out on my own.
I now own multiple successful side practices and businesses as an NP. My goal is to share the knowledge I have learned and developed to my fellow NP colleagues so you can reach a level of success that very few NPs will ever achieve. It is possible to build profitable practices and businesses as a nurse practitioner! Do not let anyone else tell you otherwise!
Follow me at www.elitenp.com!
Interested in learning more? Check out the rest of The Elite Nurse Practitioner course line up!
Interested in bundling some courses? Visit our bundle checkout for big savings:
https://shop.elitenp.com/product/bundle-product/