About the Course
The Elite Nurse Practitioner and Sam Kakaes FNP, is proud to announce the updated and NEW IV-Infusion and Injectable Clinic Course! This course is designed for the nurse practitioner (or registered nurse) who is interested in creating a high revenue/low expense practice that can be done on a VERY part-time basis and where the work can be delegated to others so you can build a PASSIVE INCOME stream!
This course is the definitive guide for nurse practitioners who are interested in building an IV infusion therapy clinic and/or an injection bar from the ground floor. It also will teach the nurse practitioner who already owns a practice on how to integrate these services into their already established one!
IV-Infusion Clinics and Injection Bars are very hot right now and the demand continues to increase. This sector of the alternative medicine industry is BLOWING UP, and for good reason. Patients are demanding this service and it results in healthy profits for the practice owner!
Do you know what one of the best parts of opening an IV-infusion and injection clinic is for a nurse practitioner? You can make money and not even be present in the practice itself! Depending on your state's regulation, an RN or LPN can be there doing the work while you make all the money sitting at home. All they need is your standing order! And the standing orders you need to develop a powerful PASSIVE INCOME stream are included in this course!
This course will teach the nurse practitioner who has absolutely ZERO experience operating an IV-Infusion Clinic and/or Injectable Bar on the clinical aspects of this type of practice and all the business aspects of opening an IV "Drip" Lounge, Injectable "Bar", or both!
This course will provide you EVERYTHING you need to know to successfully open an IV-Infusion and Injection Clinic!
You will learn:
What IV infusion and injectable therapies are.
Why you should consider offering IV infusion and injectable services into your practice.
The legalities, regulations, liabilities, and guidelines of IV infusion therapy.
The foundations of practice including treatment efficacy, frequency, side effects, risks, and contraindications.
How to document the visits.
The pharmacological considerations of IV infusion and injectable therapies including tonicity, osmolarity, stability, and PH.
The different types of fluids, vitamins, nutrients, and medications you need to offer to build a successful practice.
The various specialty IV infusion and injectable therapies including NAD+, Alpha Lipoic Acid, Glutathione, Amino Acids, Lipo-MIC, and more!
What the most popular IV cocktails are and why you should consider integrating them into your practice.
The recipes of 12 in-demand IV recipes, including high dose Vitamin C, that will build a powerful IV-Infusion clinic!
What the most popular IV push nutrients and medications are, with dosing.
Dozens of injectable therapies that can be used to create your "Injectable Bar."
How to setup the legal structure of the practice.
All the business components you need to setup the IV infusion clinic itself.
Mobile considerations of practice.
What supplies you need to get started and where to obtain them.
Where to obtain all the medications, nutrients, and vitamins you will need.
How to price your IV infusion and injection services.
Where to obtain malpractice from.
How to delegate work to RNs, LPNs, EMTs, and MAs. Standing orders are included!
How to successfully market your IV-infusion clinic.
How to succeed and much more!
This course will include ALL the documentation you need to get started including informed consent forms, intake forms, standing orders, policies and procedures, guidelines, HIPAA policies, IV cocktail recipes, and protocols. You will literally have EVERYTHING you need to start your practice. The only thing I cannot provide you is the courage to get out there and get started!
There are 4 hours of video content where Sam and I go over a 159-slide presentation in detail. There will also be audio lectures to stream so you can learn on the go while driving or working out!
If you follow the information in this course, you will be able to start an IV-infusion clinic from the ground floor. How much does it cost to get started you might ask? Well, you could get this business up and running for less than $5,000! The return on investment is absolutely amazing!
If you are looking to build a PASSIVE INCOME stream, create an in-demand practice, help your community FEEL and LOOK better, and start your path to being a nurse practitioner entrepreneur, then you need to seriously consider opening an IV-Infusion Clinic and Injectable Bar. This course will provide you everything you need to succeed! So, what are you waiting for?
Remember, all Elite Nurse Practitioner Courses are accessible indefinitely after you purchase them!

This course is being offered for only $499! The sale price for this course is cheaper than any other IV course on the market! And the best part? It is BETTER!
Many NPs and RNs have told me that this is better than the $2,000 one they have taken!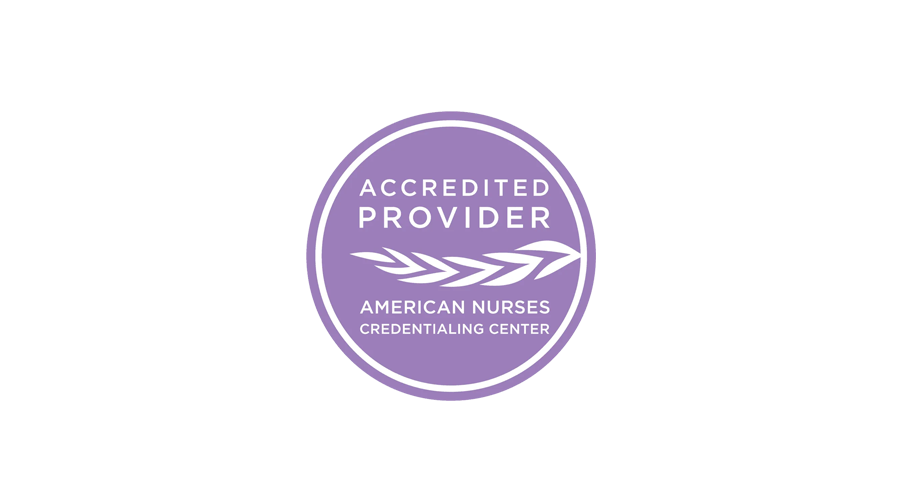 All Elite NP CEU applies to ANCC and AANP recertification and can be used with all Boards of Nursing.
The Elite Nurse Practitioner is accredited as a provider of nursing continuing professional development by the American Nurses Credentialing Center's Commission on Accreditation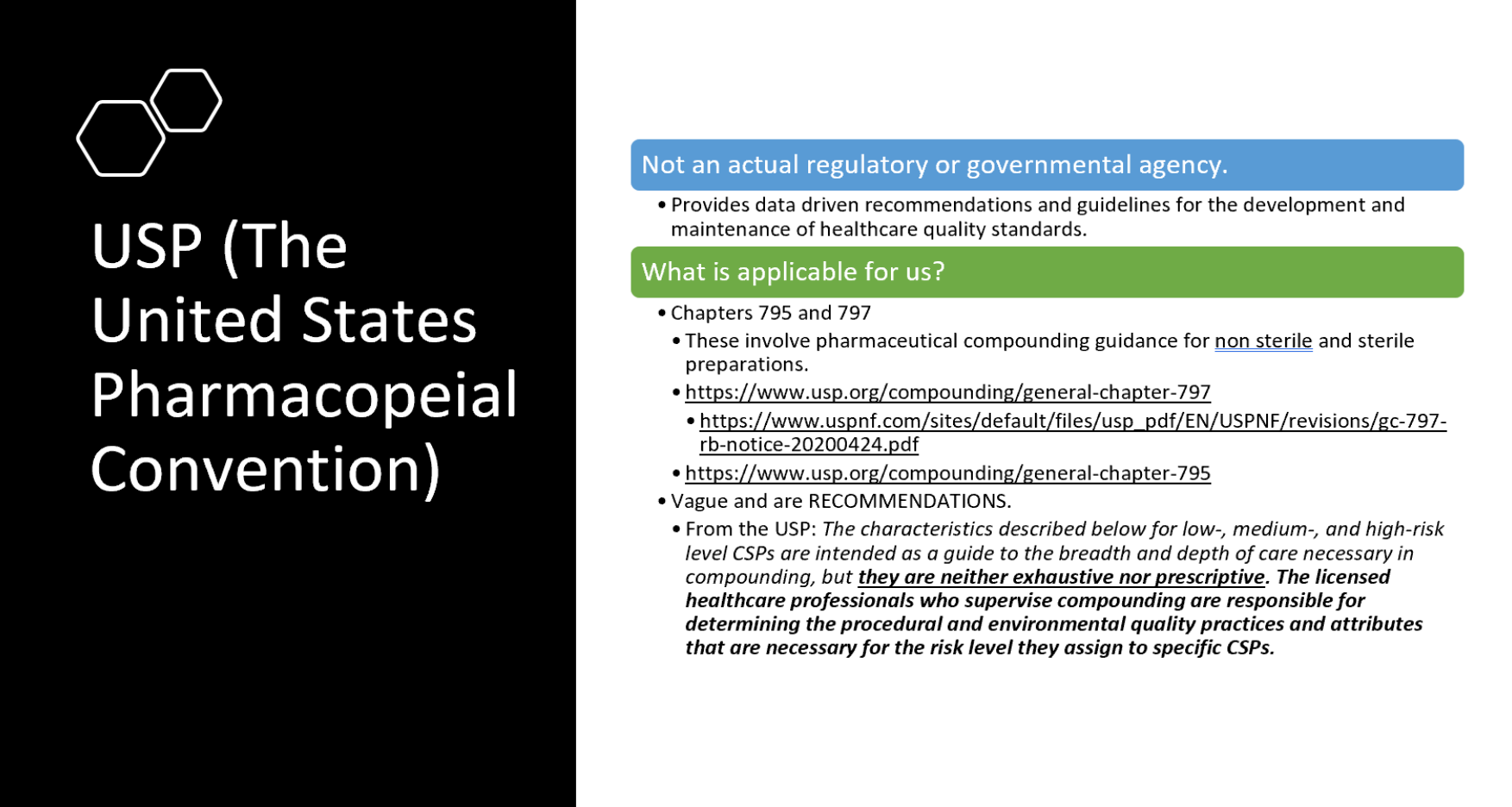 Legalities, Regulations, Liabilities, and Guidelines explained...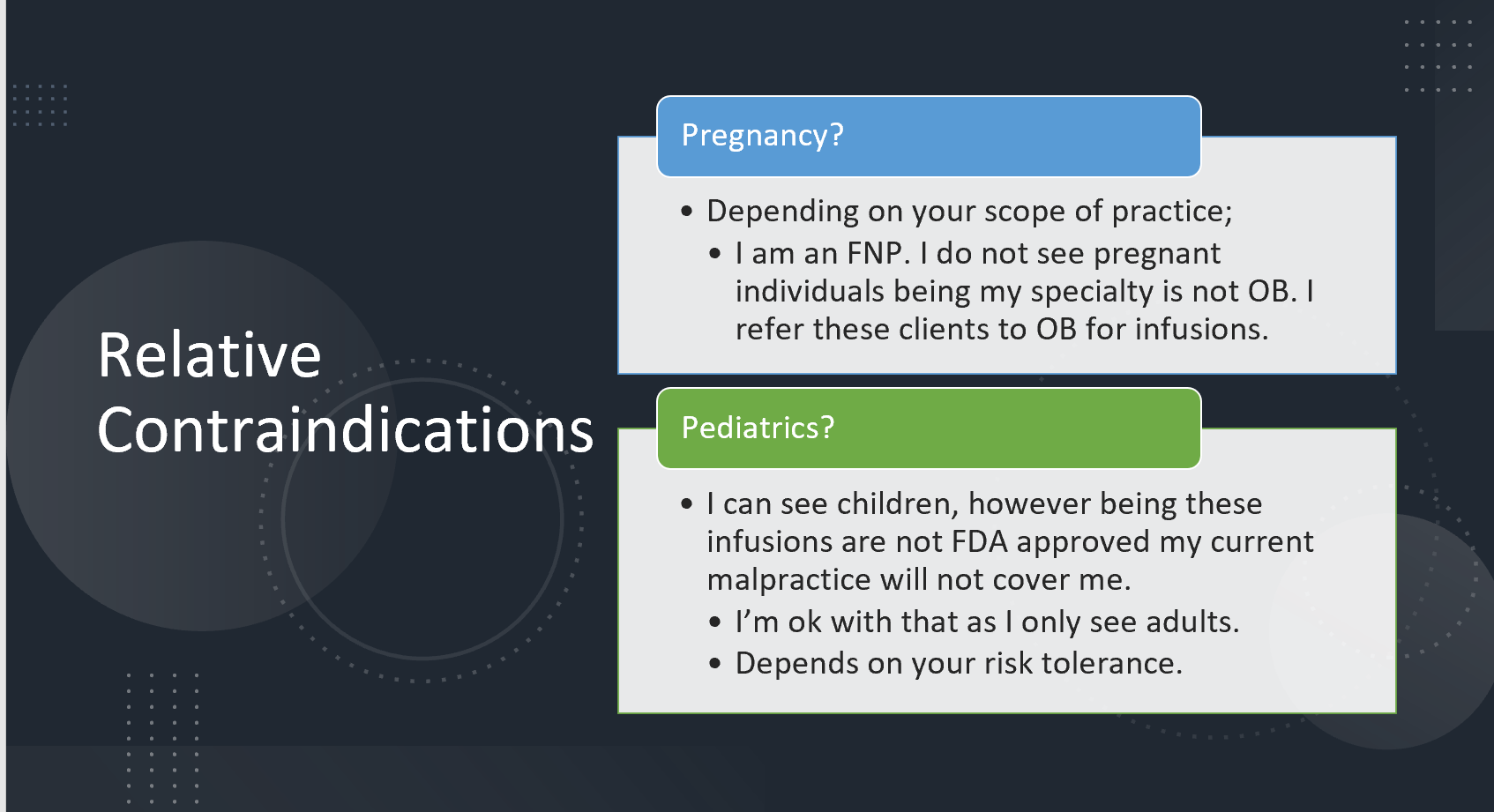 Practice Foundations including Risks, Contraindications Treatment Frequency, Infusion Times, and Documentation explained...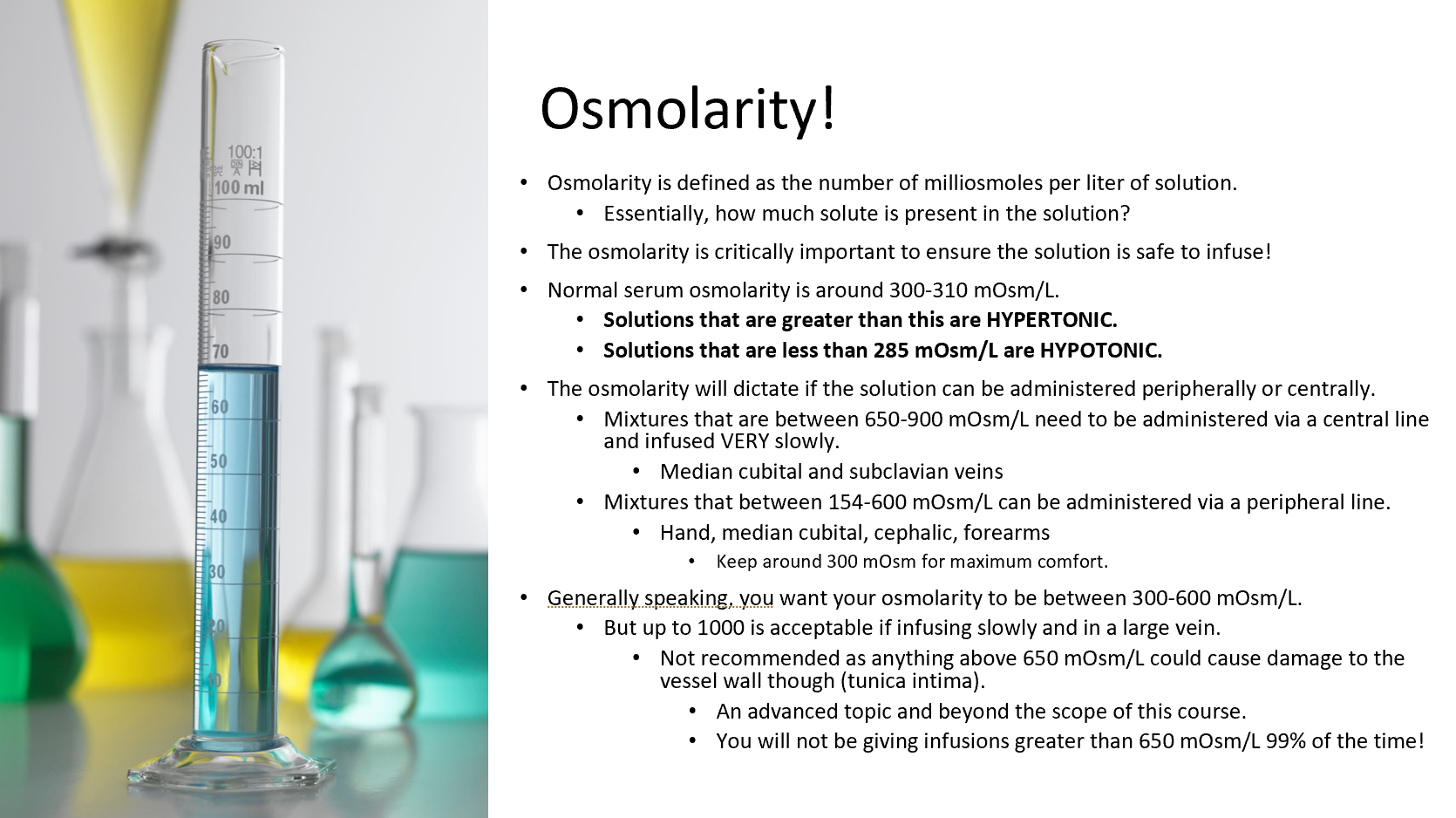 Pharmacology, Osmolarity, Tonicity, Stability, and Mixture Considerations explained...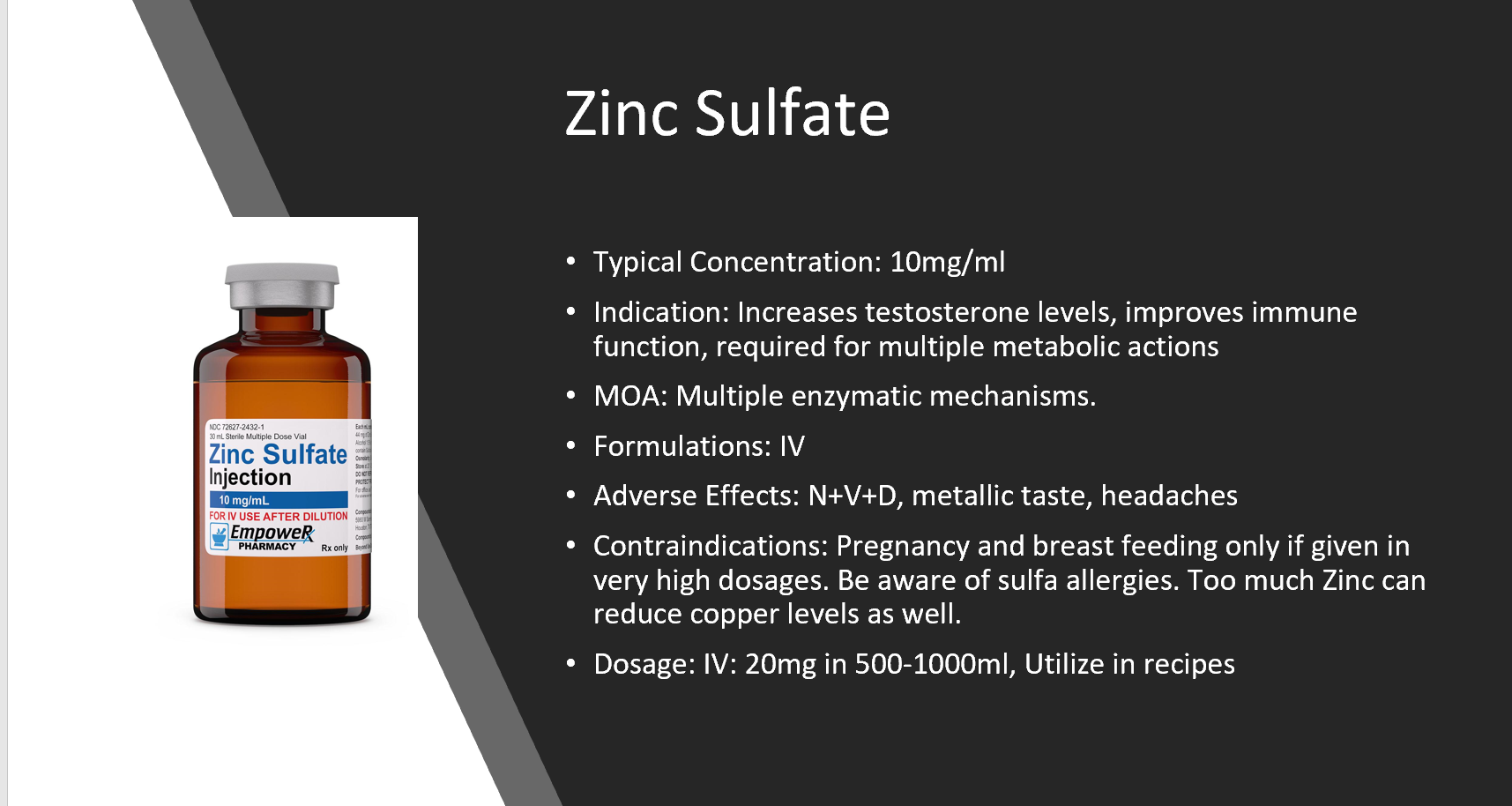 Dozens of Infusion and Injection Vitamins, Nutrients, and Medications explained...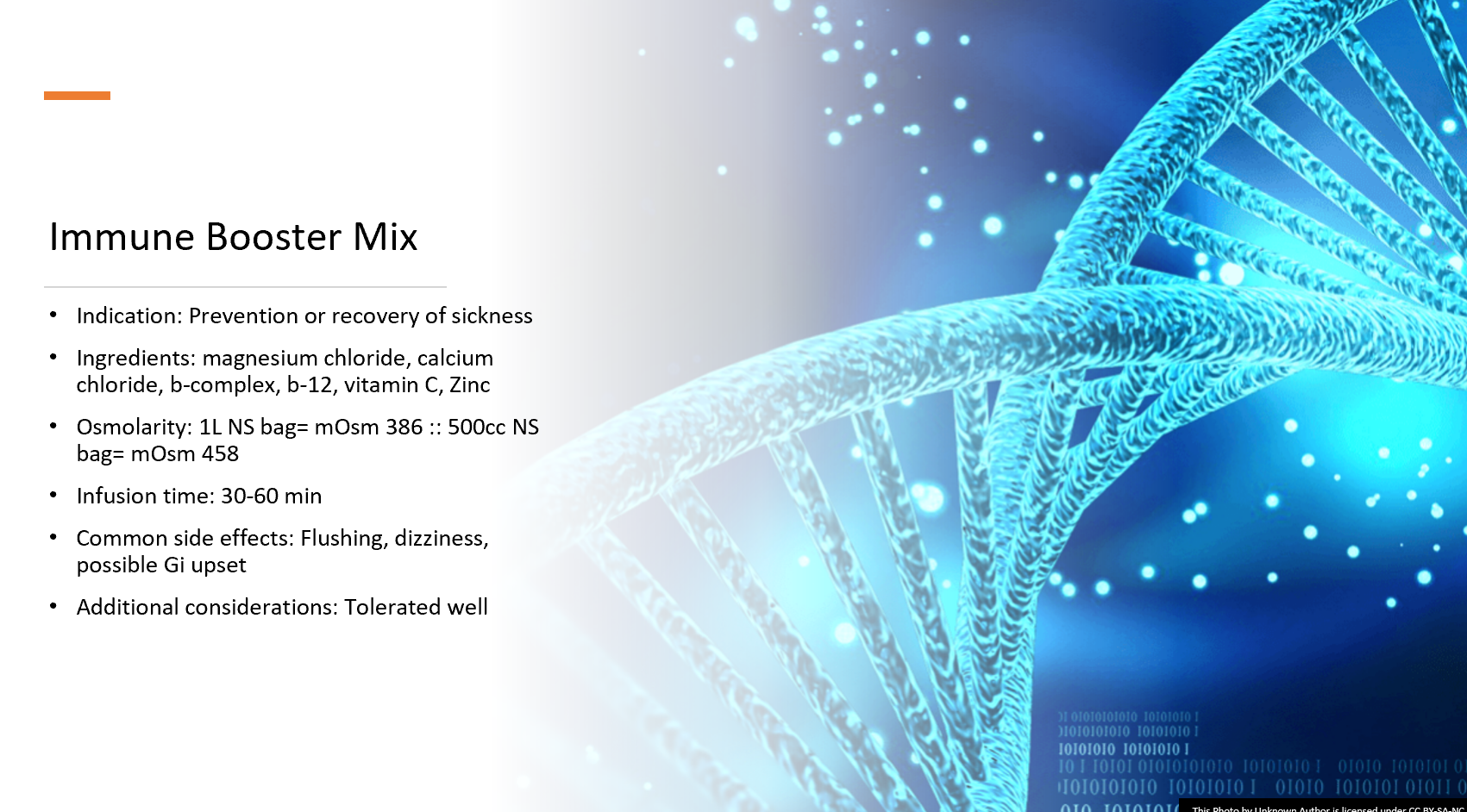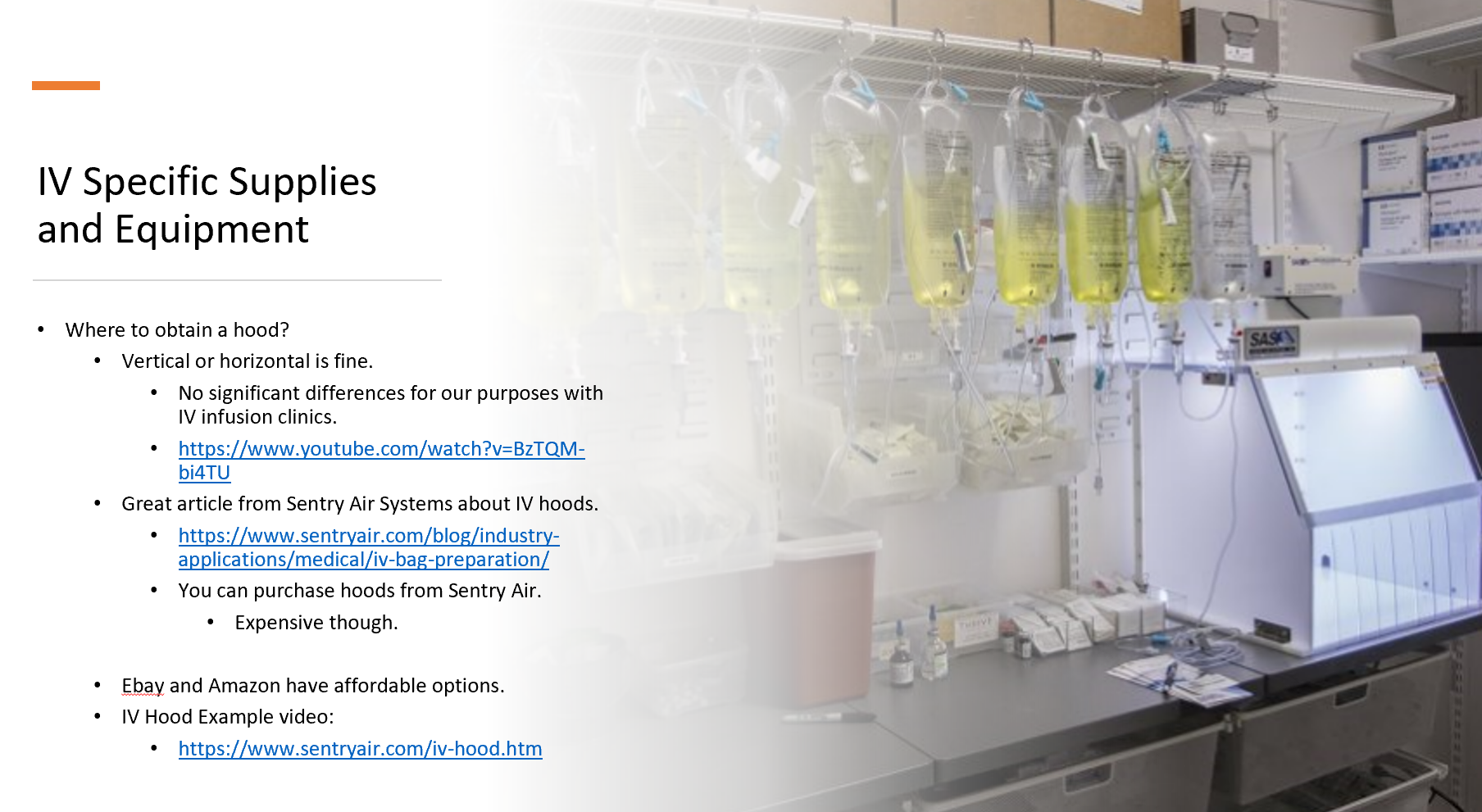 Practice Creation, Management, Marketing, Supplies, Vendors, Pharmacies, and Practice Forms explained...

100% Lifetime Money Back Guarantee on all Elite NP Courses.

I am so confident you will walk away more knowledgeable and empowered from this course, that I provide a 100% Satisfaction Guarantee!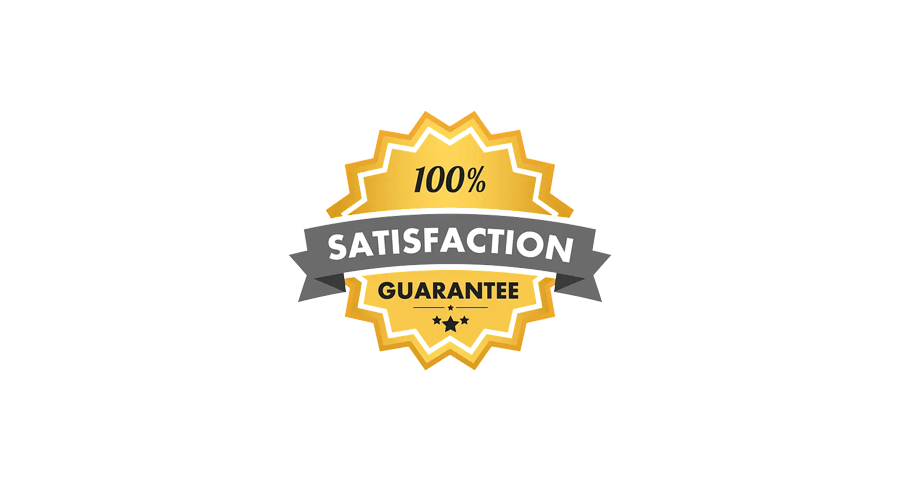 Frequently Asked Questions


Will I have unlimited access to this course?
Absolutely! You can access this course however many times you want for however long you want! All Elite Nurse Practitioner Courses are pre-recorded and accessible indefinitely!
Do I have to have a specialized certification for an IV-Infusion Clinic?
It depends! Some states require certain certifications from the board of pharmacy to mix the IV bags in your practice. Otherwise, there are no specific certifications or licenses necessary to start an IV-Infusion Clinic outside of the normal licenses required by your state, such as a business license. This course does provide you a certification of completion though! You might need this for malpractice carriers.


Will this course teach me how to start an IV-Infusion Clinic from scratch?
YES! The course goes over every aspect of starting an IV-Infusion clinic. The courses covers everything from the clinical aspects to forming an LLC to marketing! All of the consent forms, policies, procedures, protocols, and clinical forms are included!


Are the supplies expensive?
Not at all! Your cost for a standard IV infusion will be around $20-30. It is very reasonable with large mark ups! What does this mean? More profit! General profits per IV infusion are around $125-$200.


Will this course go over how to market an IV-Infusion Clinic?
Absolutely! You must get the word out about your clinic if you want to get busy! Word of mouth is fine, but it takes a long time for that to happen! You must market your practice if you want to grow and make money quickly!


Could I start a stand alone IV-Infusion and Injectable Clinic?
Of course you could! There are hundreds of stand alone IV-Infusion and Injectable Clinics throughout the country.


I already own a practice, can I just add this as a service?
Yes! If you own a med spa or a wellness practice for example, then adding IV and injection therapies to your service line could increase your revenue significantly!


Can I do this as a mobile practice?
Yes you can! Mobile IV infusion and injection services are in high demand since COVID. Patients are looking for both safety AND convenience! Providing services directly in the patients home is easy and straightforward. This course covers the mobile considerations of IV infusion and injection therapy.


Is having a DEA number necessary?
Nope... Nothing you are doing is utilizing a controlled substance.
Are IV-Infusions FDA approved?
Unless the individual presents with dehydration, then IV therapy for wellness purposes are not considered a medical necessity, therefore it is not FDA approved. Is it safe? Yes, but this is to enhance peoples lives more times than not.
Will this offer CME?
YES! This course offers 8 CE hours. The Elite Nurse Practitioner is credentialed as an organization that can provide CEU through the ANCC. CEU awarded through The Elite Nurse Practitioner applies to ANCC, AANP, and all boards of nursing!
Will this course provide a certificate of completion?
Yes! A certificate is issued at the end of the course that will show the CEU hours and your completion of this course. You can also use this to submit for reimbursement and provide your malpractice carrier.

See what others have said…
Darina: OMG! From start to finish! This has been a great experience! I used Justins course to help start my IV business, no experience whatsoever! The course had literally everything plus more! I am on my second course and I expect the same great results! I look forward to purchasing almost every course available!
Megan W: My experience has been beyond my expectations. The Elite Nurse Practitioner has been beyond helpful in answering all my questions and has guided me in things I needed to know. The course I completed, the IV course was exceptional and it gave me everything I need to know to open an IV spa. I highly recommend their courses as they're full of knowledge and information needed to actually go out and pursue what you desire to do. I plan to take more courses they offer in the future. They're worth every penny!
Dustin D: I recently took the IV hydration course and loved the content! Very applicable to starting your own practice. Justin was very helpful and responsive via email in answering questions!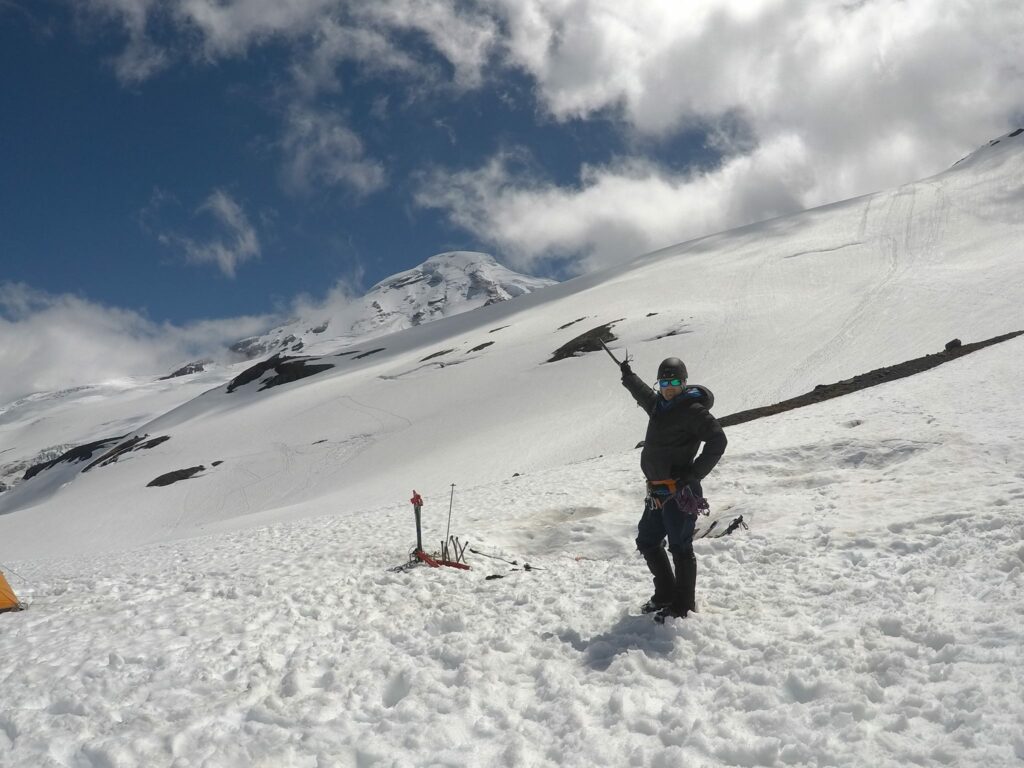 Hi, I'm Justin Allan MSN FNP
I am the owner and author of The Elite Nurse Practitioner, one of the hottest blogs for nurse practitioners who want to break free from the shackles of modern healthcare.
I have been practicing as an NP for 7 years. I have worked all over the country and in many different settings. I became sick of working for others and not earning what I knew what was possible and fair. So I decided to venture out on my own.
I now own multiple successful side practices and businesses as an NP. My goal is to share the knowledge I have learned and developed to my fellow NP colleagues so you can reach a level of success that very few NPs will ever achieve. It is possible to build profitable practices and businesses as a nurse practitioner!
Follow me at www.elitenp.com!
Interested in learning more? Check out the rest of The Elite Nurse Practitioner course line up!
Interested in bundling some courses? Visit our bundle checkout for big savings:
https://shop.elitenp.com/product/bundle-product/