About the Course
In partnership with Oliver Brown, a nurse practitioner entrepreneur who owns a successful stem cell practice, we have created the Stem Cell and Regenerative Injection Course. This course is designed for the nurse practitioner entrepreneur who wants to start a very high revenue/low expense CASH practice that can be done on a very part-time basis.
Stem cell and regenerative medicine clinics are the hottest and highest revenue practices popping up all over the country. Do you know why? Because it has the potential to generate a SEVEN figure income… part-time! This is not an exaggeration. Oliver's clinic consistently generates $100,000 a month being open just 2-4 days a week for a few hours.
Patients also love the results stem cell injections produce! Chronic pain and degenerative conditions can improve significantly after just one injection. Patients will come back and refer their friends and family to you time and time again. If it didn't work, they would not!
Additionally, it is one of the least complicated side practices to start… There are no complicated medications, prescriptions, labs, or guidelines to follow. Anyone can do it with the right guidance.
It is also THE highest profit potential clinic a nurse practitioner can start. You could become a millionaire owning a stem cell practice... You can start a stem cell and regenerative medicine clinic for less than $7,500. The best part? The monthly expenses are minimal and only increase as your patient volume and revenue increases. What does this mean? More profits! The cost of the injections average around $5,000 each. You literally only need to see 3 patients a month to generate a six-figure income…
This course is designed to teach the aspiring nurse practitioner entrepreneur who has ZERO experience with stem cells and regenerative medicine on how to start and operate this very high profit generating side practice! This course provides you EVERYTHING you need to know to successfully practice, build and operate a high revenue stem cell and regenerative medicine clinic.
You will learn:
What regenerative medicine is.
The science and physiology behind stem cells.
The legalities of regenerative medicine.
The basic clinical principles including risks, benefits, and contraindications.
How to structure the consultation and visits.
The various types of regenerative treatment options including hyaluronic acid, platelet rich plasma, autologous stem cells, allogeneic stem cells, and exosomes.
How to collect patient samples for autologous treatments.
Injection procedures.
How to document the visits (all documentation is included!).
How to create the stem cell clinic from scratch.
Where and how to order the stem cells and regenerative medicine products.
How to successfully market your practice.
How to set up special promotional events that will generate leads and ultimately revenue!
How to utilize the provided consent forms.
How to mark up and price the services and products.
How to successfully build a high revenue practice and more!
There are over 2 hours of video content where I go over a 117-slide presentation in detail. There will also be an audio format for you to download so you can learn on the go.
This course includes ALL the supplemental documentation you will need to start a stem cell clinic as well. This includes informed consent forms, indemnification clauses, intake and exam forms, and privacy policies. We are also including a marketing power point presentation that you can use to market your stem cell practice during promotional events! Remember, marketing is the number one function of your business!
You will have EVERYTHING you need to start a stem cell and regenerative medicine clinic. If you follow the information provided in the course and utilize all the provided documentation, you can have a stem cell clinic up and running in 1-2 months. I guarantee that. It costs very little to start a stem cell practice, the biggest expense are the stem cells themselves, and the patient typically pays for these before you even order them!
If you want headaches, high expenses, long hours, and little return, look into general primary care… On the other hand, if your goal is professional and financial independence, seriously consider this niche service line. There are millionaires being made by people who are running stem cell and regenerative medicine clinics. It is time for some nurse practitioners to get a piece of the pie now!

Unlike other educational courses that cost well over $1,000 that teach the same material, this course is being offered for only $397!
There are also 4 free bonuses with the purchase of this course! We will be providing you a quick "get started" guide that breaks operating this niche practice down into 8 basic steps. There is also a nifty treatment algorithm for you to follow that will help guide you with the treatment process. We have also put together a list of our favorite joint injection videos that will help you learn how to do these (do not fear joint injections, they are easy to learn and perform). Finally, Oliver answers the most common questions and answers a medical provider might have!

DISCLAIMER:
Currently, the utilization of stem cells has come under FDA scrutiny. There are still products on the market that providers can use. Additionally, providers can use PRP and stem cells collected from the patient, but certain products obtained from sources outside of the body are not FDA approved and have been taken off the market.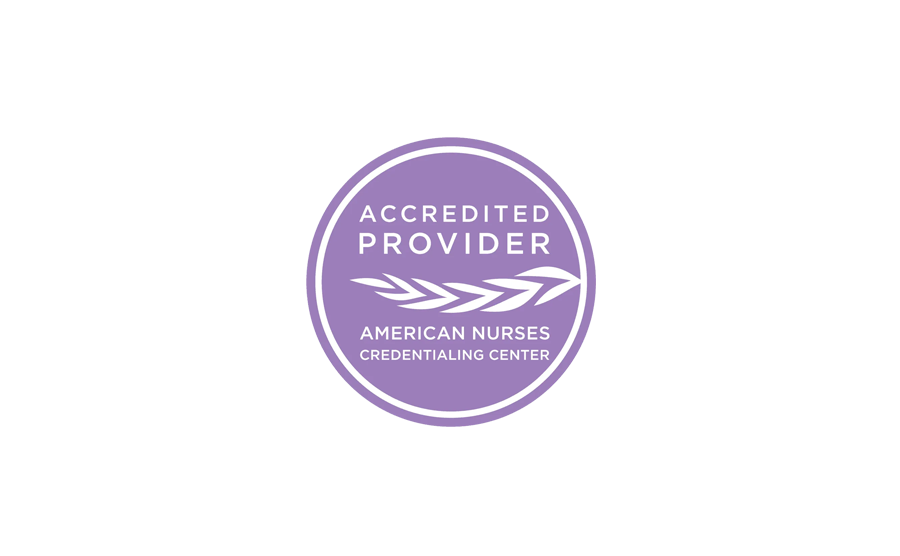 All Elite NP CEU applies to ANCC and AANP recertification and can be used with all Boards of Nursing.

The Elite Nurse Practitioner is accredited as a provider of nursing continuing professional development by the American Nurses Credentialing Center's Commission on Accreditation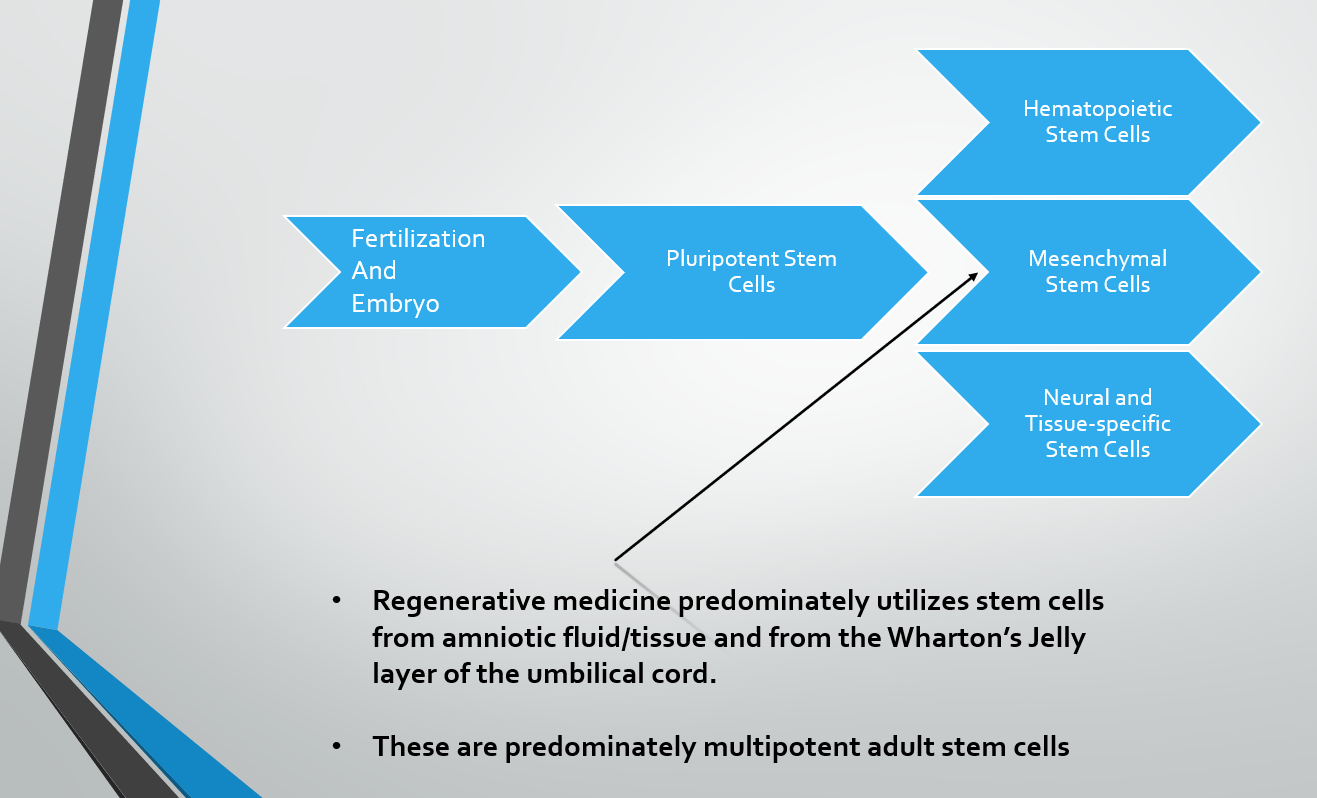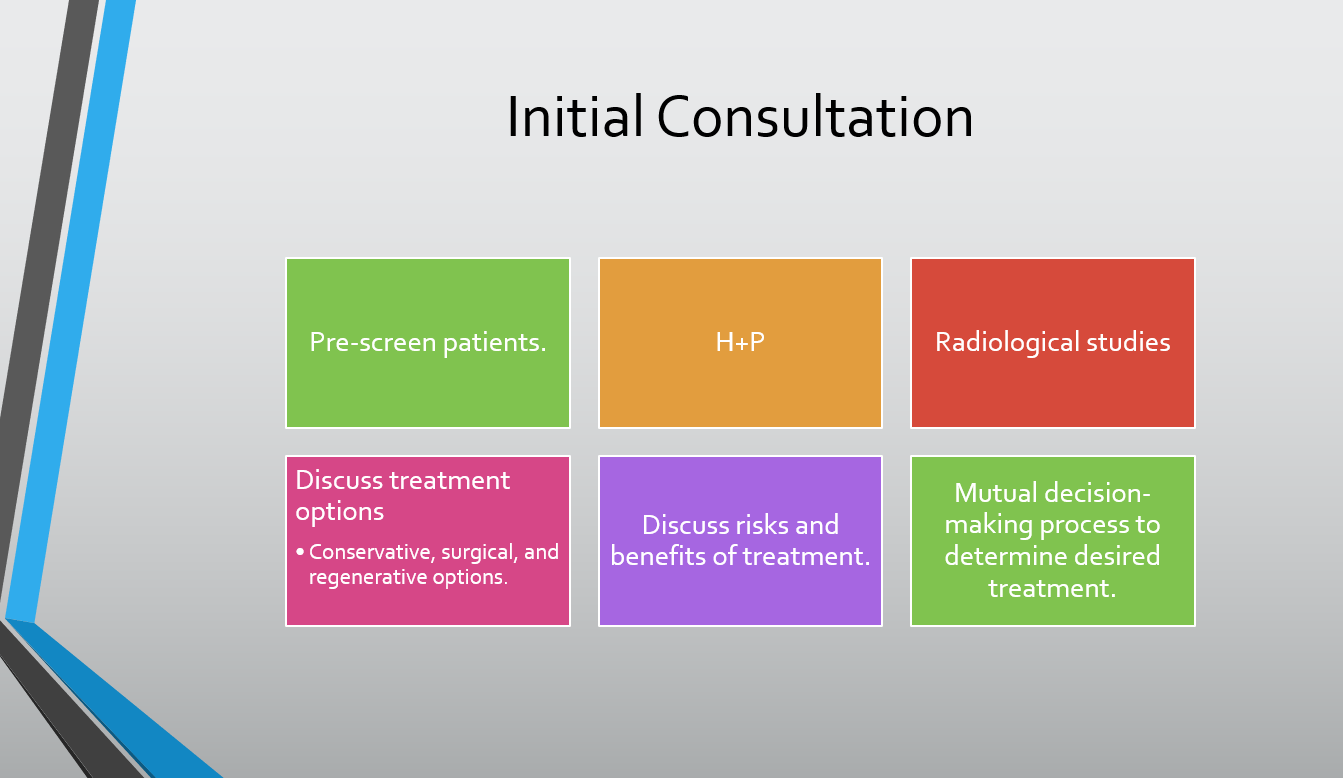 The clinical practice, documentation, and consents explained...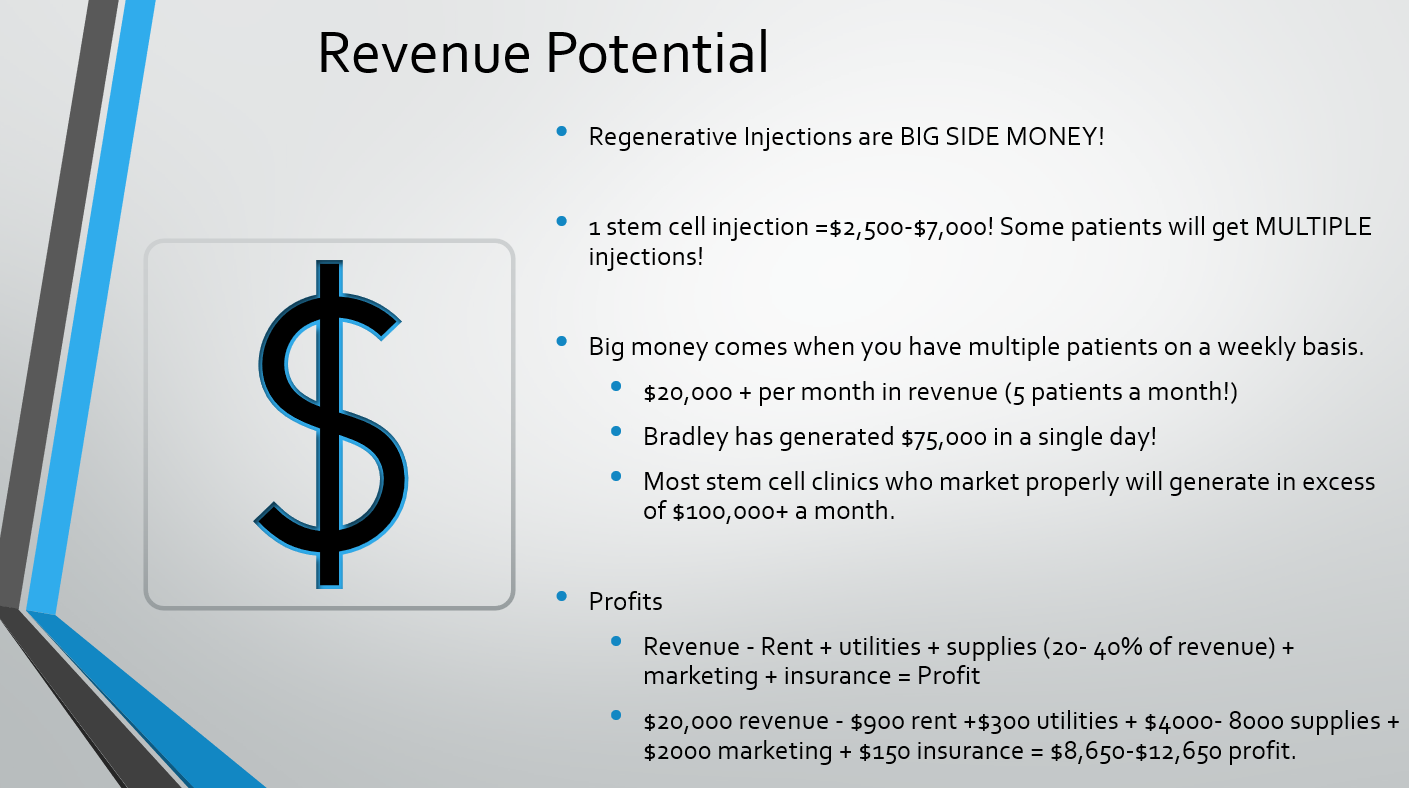 Practice creation, management, marketing, pricing, stem cell ordering and storage explained...
Frequently Asked Questions
Will I have unlimited access to this course?
Absolutely! You can access this course however many times you want for however long you want!
Do I have to have a specialized certification to utilize stem cells and regenerative medicine products?
No! If your license allows you to evaluate and treat adults, you can utilize the information in this course. I know multiple different specialties who utilize regenerative medicine techniques and products. As always, double check with your state board if you have questions!
Will this course teach me how to utilize stem cells?
Yes, this course covers every aspect you need to know on how to immediately impliment the use of stem cells in your practice. The risks, benefits, uses, and contraindications are covered.
What can stem cells cure?
Never promote cures of any kind. Explain how stem cells work with regenerating and repairing tissue. You can explain how studies are promising and how most patients experience benefit from treatment. You need to be cautious and not promise any cures though. This is a medical-legal issue and discussed in the course.
Can this really generate a 7 figure income?
Absolutely! These types of clinics charge anywhere from $2,500-$8,000 for each stem cell and regenerative injection. The profit margins are high, therefore if you average just 4-5 patients a week, you could easily generate a healthy 5-6 figure income on a monthly basis.
Will this course go over how to market a stem cell and regenerative medicine clinic?
You better believe it! Marketing is the number one function of a stem cell clinic! It is vitally important you market your practice effectively. This course also includes the presentation you can utilize during promotional events to attract new customers.
Would this help me integrate stem cell and regenerative medical practices into my existing practice?
Yes! If you already own your own practice or work at one, this information would benefit you tremendously in learning how to utilize these specialized products and how to integrate it into your practice. Utilizing stem cells provides alternative treatment options for your patients and also will increase your practices cash flow!
Is ultrasound necessary?
Stem cell injections may be done with or without ultrasound. Ultrasound gives the patient more peace of mind and it also helps to specifically target the desired injection site. Ultrasound also allows the avoidance of hitting veins and/or arteries even though this risk is minimal if you understand proper technique. I routinely perform knee, shoulder, elbow, foot, and ankle injections without ultrasound guidance! If you are unfamiliar with joint injections, it can be learned very easily and cheaply. Starting an IV is more complicated than injecting a joint!
Is having a DEA number necessary?
Nope... This is not a controlled substance.
Is stem cell therapy FDA approved?
No, stem cell therapy is not approved as it is still considered experimental. There are also labs out there who are not selling safe products which are giving the industry a bad name. These labs are or will be under scrutiny by the FDA. We only recommend reputable companies in the course.
Will this offer CME?
YES! This course offers 4 CE hours. The Elite Nurse Practitioner is credentialed as an organization that can provide CEU through the ANCC. CEU awarded through The Elite Nurse Practitioner applies to ANCC, AANP, and all boards of nursing!
Will this course provide a certificate of completion?
Yes! A certificate is issued at the end of the course that will show the CEU hours and your completion of this course. You can also use this to submit for reimbursement and provide your malpractice carrier.

See what others have said…
Freddy: The course so far has been jam packed with information. Also I literally signed up for my course the day before a discount code was made available and Justin came through right away and assisted me with this. Don't hesitate to sign up you will not be disappointed.
Morgan H: I have taken about 7 courses and I love every single one of them ! I have learned so much that I didn't even learn in NP school! Thank you for honest teaching and giving everything needed to open our business, and encouraging us to step to freedom.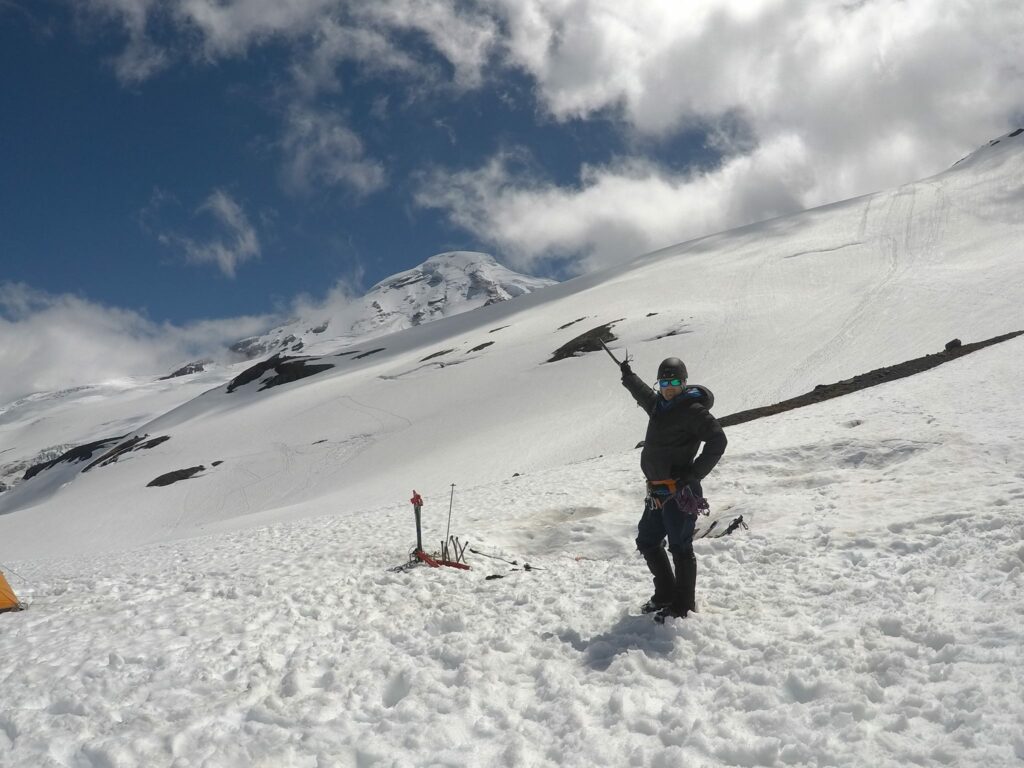 Hi, I'm Justin Allan MSN FNP
I am the owner and author of The Elite Nurse Practitioner, one of the hottest blogs for nurse practitioners who want to break free from the shackles of modern healthcare.
I have been practicing as an NP for 7 years. I have worked all over the country and in many different settings. I became sick of working for others and not earning what I knew what was possible and fair. So I decided to venture out on my own.
I now own multiple successful side practices and businesses as an NP. My goal is to share the knowledge I have learned and developed to my fellow NP colleagues so you can reach a level of success that very few NPs will ever achieve. It is possible to build profitable practices and businesses as a nurse practitioner!
Follow me at www.elitenp.com!
Interested in learning more? Check out the rest of The Elite Nurse Practitioner course line up!
Interested in bundling some courses? Visit our bundle checkout for big savings:
https://shop.elitenp.com/product/bundle-product/