After countless requests, especially from the psych folks, The Elite Nurse Practitioner is proud to announce the release of The Opioid Addiction Treatment Clinic Course!
This course is designed for the nurse practitioner who has an interest in helping fight the opioid epidemic that has affected this country over the past 20 years.
Did you know that over 2 million people in the United States have an opioid use disorder? Over 800,000 of those people used heroin in 2018 alone… What is even more shocking is that between 40,000-50,000 people die from an opioid overdose every year! This epidemic is real, and nurse practitioners can help fight this disease that has wreaked havoc within our communities!
The opioid addiction treatment market continues to grow. It is almost a $3 billion dollar market and the demand for these types of services continue to grow. According to the CDC, the overdose rate in 2020 increased during the COVID pandemic and unfortunately does not look promising moving forward. These patients need treatment and for the astute nurse practitioner entrepreneur, you can be on the front line while creating a successful and in-demand practice.
This course will teach the nurse practitioner who has ZERO experience with opioid addiction treatment on how to practice this niche service and how to open a successful opioid addiction treatment clinic! You do not have to be psych certified to practice this niche service line. Anyone from an FNP, ANP, to a PMHNP can do this!
Opioid addiction clinics (or "Suboxone" clinics) have been around for almost 20 years and for good reason: they are profitable, the services are in demand, they can be done part-time, and you make an impactful difference on the lives of your patients and your community. There is a reason why so many doctors own a part-time opioid addiction treatment clinic! Well, now it is the nurse practitioners turn to get out there and get one started on their own! It is very simple and cheap to start!
This course provides you EVERYTHING you need to begin integrating opioid addiction services into your practice and how to build a profitable and impactful opioid addiction treatment clinic!
This course will teach you:
What opioid addiction treatment is.
The legalities, regulations, and risks associated with opioid addiction treatment.
What licensing might be required to start.
The pathophysiology of addiction.
The pharmacology of buprenorphine, naltrexone, naloxone, and opioids in general.
The medications associated with Medication Assisted Treatment (MAT).
How to evaluate the opioid addict patient.
How to diagnose Opioid Use Disorder.
How to perform the initial evaluation and follow ups with your patients.
How to assess withdrawal symptoms.
The ins and outs of urine drug screens.
How to treat Opioid Use Disorder in an easy and stepwise fashion.
How to select the appropriate medication for your patient.
When to integrate psychosocial intervention into your treatment plan.
How to dose the medications associated with MAT including buprenorphine, buprenorphine w/naloxone, and naltrexone.
How to induce (or start) the patient on treatment.
How to maintain treatment.
How to detox patients.
How to treat opioid withdrawal symptoms.
How to deal with concurrent drug use in this patient population.
All the business aspects associated with this type of practice.
How to create an opioid addiction treatment clinic from scratch.
How to price your services or use insurance for payment.
How to market your practice.
How to utilize all the forms included with the course.
How to build a successful practice and more!
This course includes ALL the supplemental documents you will need to get started, including consent forms, treatment agreements, intake forms, H&P forms, privacy policies, practice policies and procedures, patient education documents and more!
You will have EVERYTHING you need to get started. All it takes from you is the courage, focus, and dedication to take action and get started!
There are over 3 hours of video content where I go over a 173-slide presentation in detail. There will also be audio files for you to download so you can listen on the go!
If you follow the information in this course, you will be prepared to begin implementing opioid addiction treatment into your practice immediately. If you are starting from scratch, this course will teach you how to get an opioid addiction treatment clinic up and running in a matter of 4-8 weeks. This is one of the SIMPLEST side practices to start. I guarantee that. You practically just need to have an office and a prescription pad to get started. Piece of cake!
If you are looking for a sustainable, profitable, and IMPACTFUL niche side practice, then you should seriously consider opening an opioid addiction treatment clinic or add it as an additional service line to your practice!
This course is being offered for only $499 and will literally provide you EVERYTHING you need to get started!


This is the only nurse practitioner focused course on the market that will teach you how to build a successful Opioid Addiction Treatment Clinic!
This course awards 6 CE hours with 4 hours designated as pharmacology hours!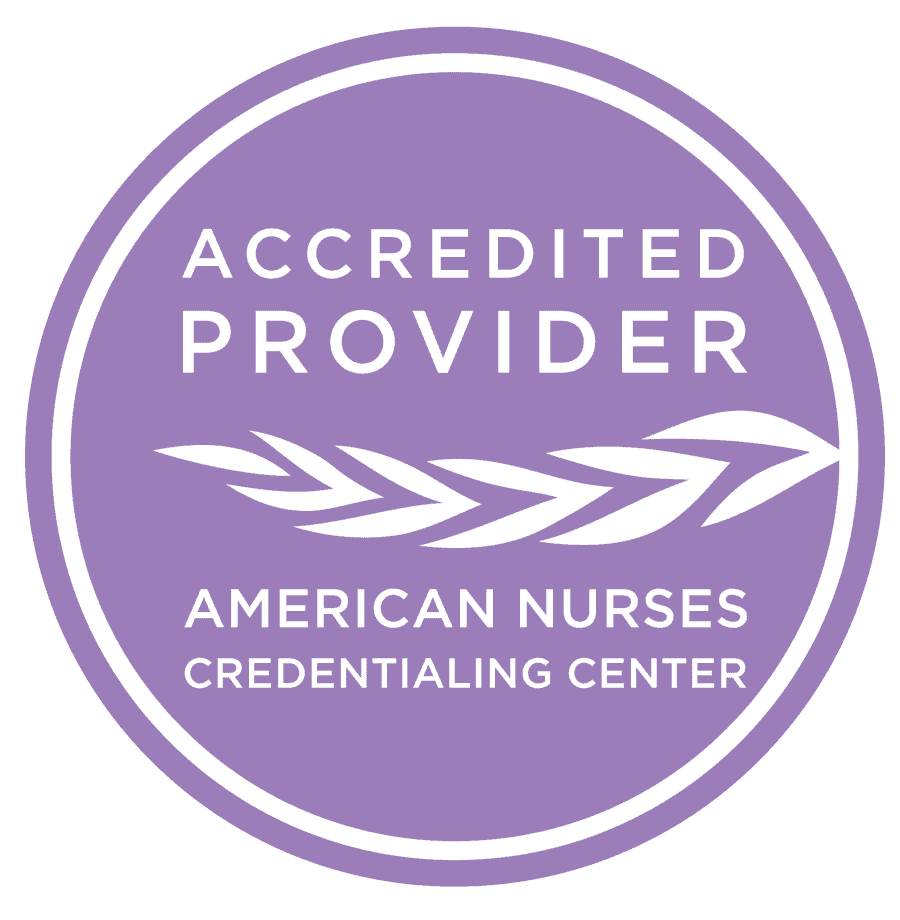 All Elite NP CEU applies to ANCC and AANP recertification and can be used with all Boards of Nursing.

The Elite Nurse Practitioner is accredited as a provider of nursing continuing professional development by the American Nurses Credentialing Center's Commission on Accreditation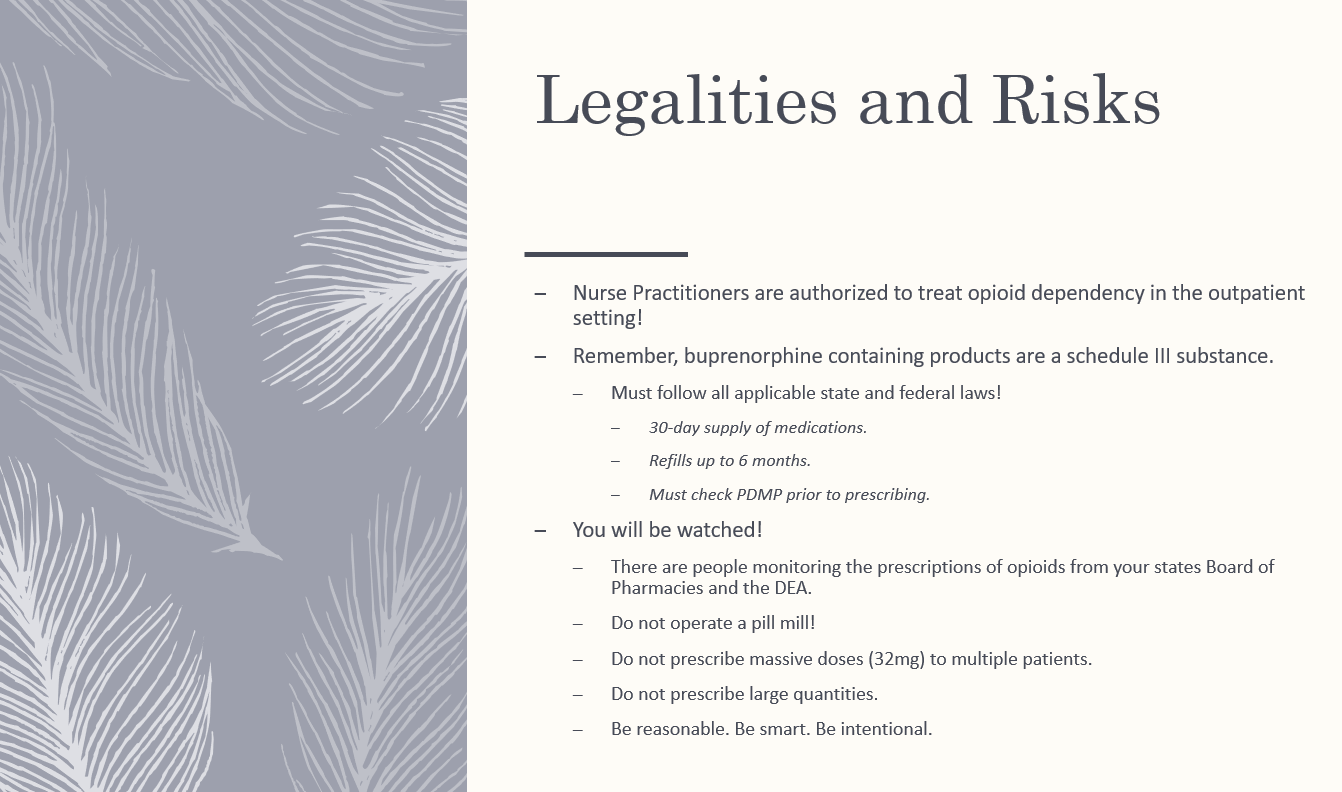 Legalities, Liabilities, Risks, and Regulations explained...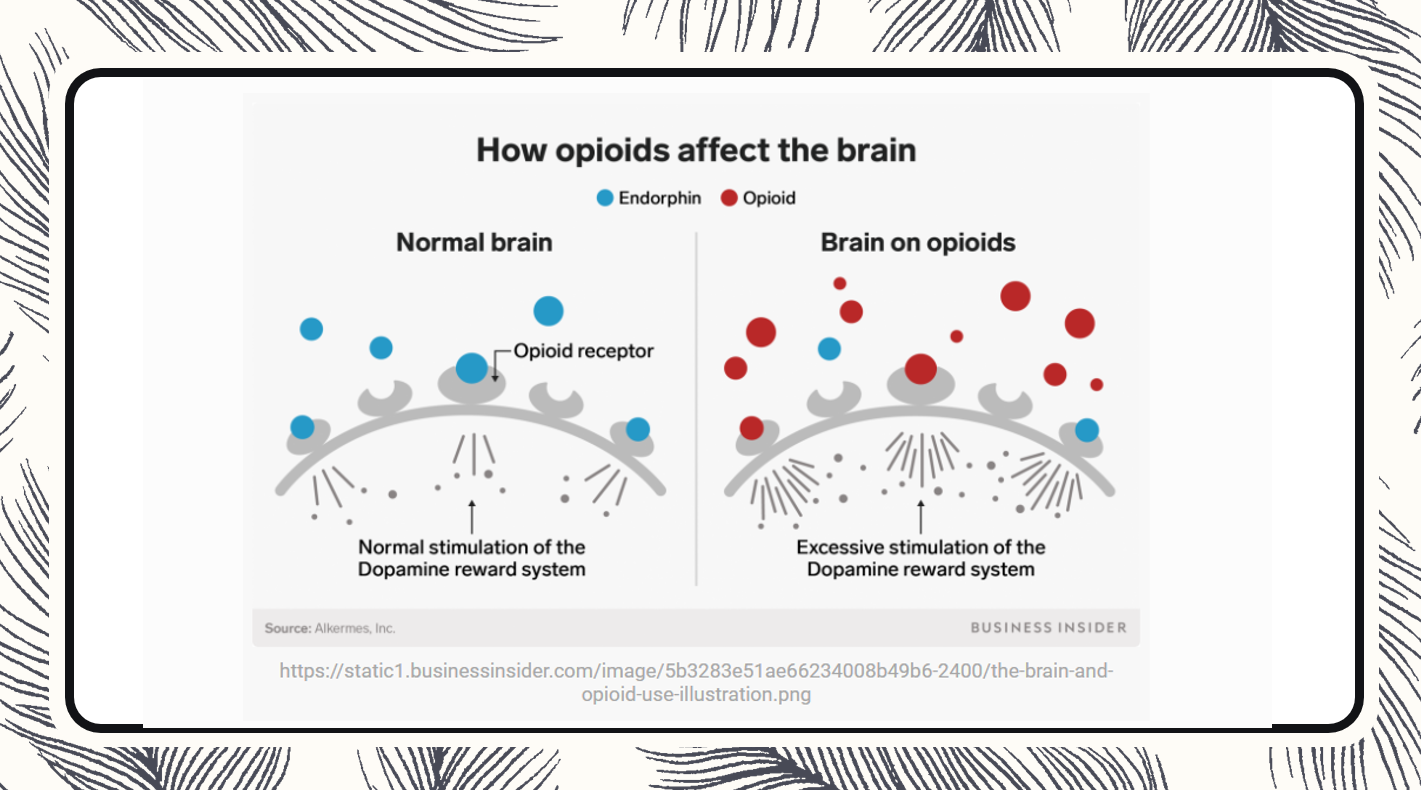 Pathophysiology, Pharmacology, and the Science explained...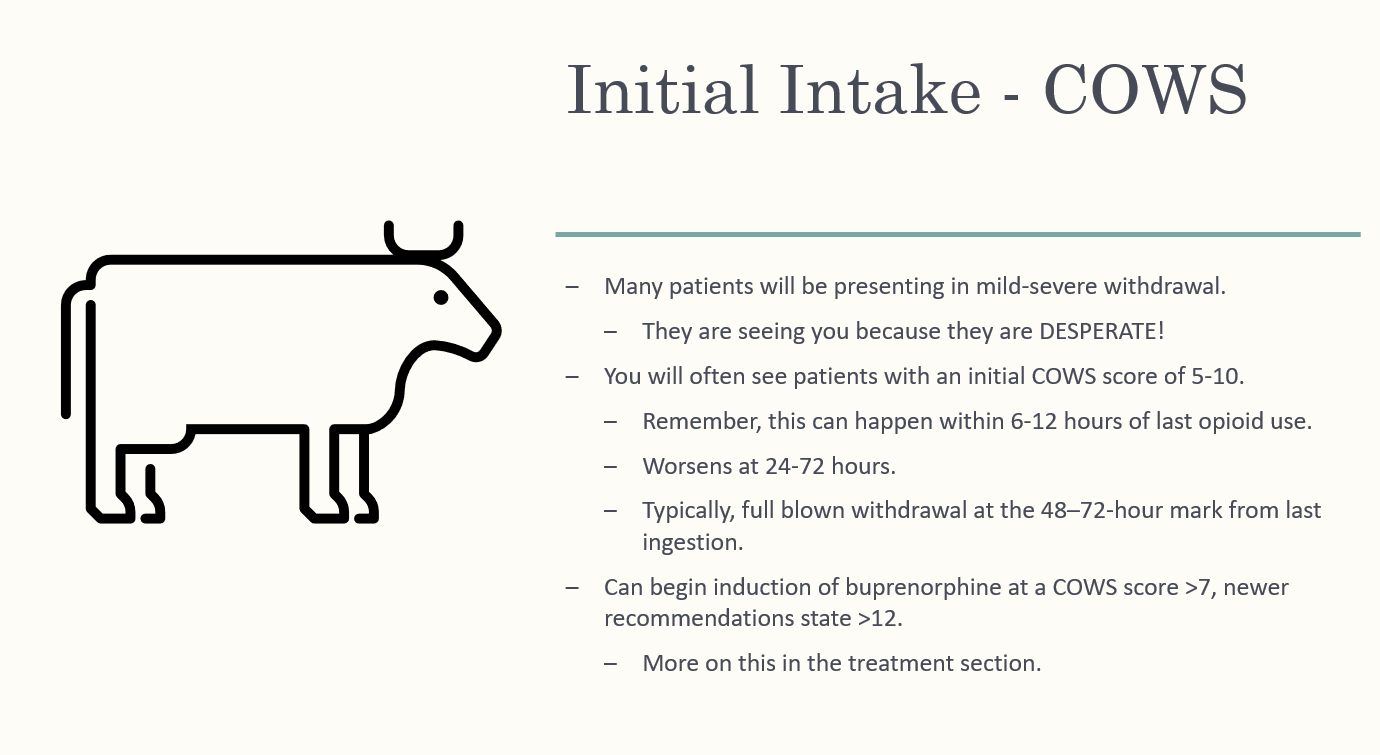 Patient Evaluation and Follow Up, Use of Scoring Systems, and Documentation explained...
Treatment, Medications, Dosing, Side Effects, Drug Interactions, and Pearls of Therapy explained...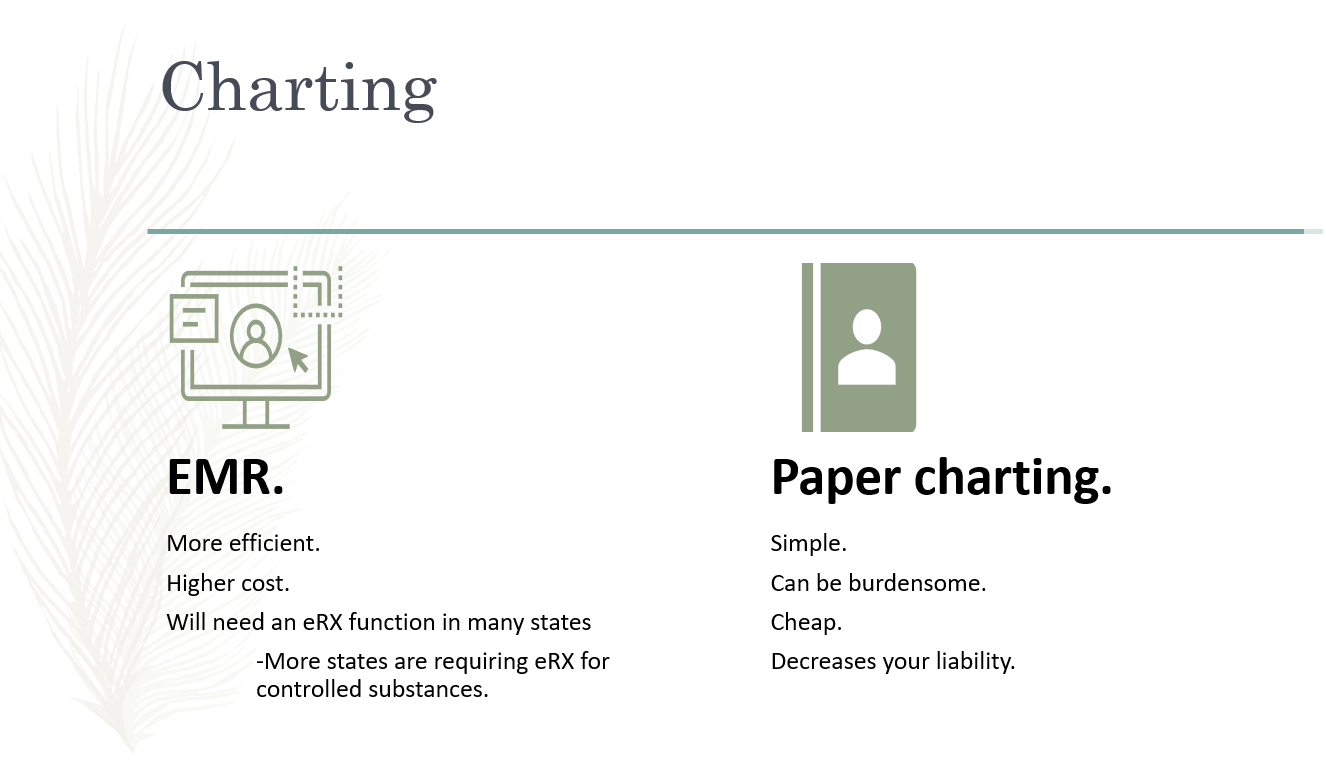 Practice Startup, Pricing, Insurance, Telemedicine, and Financials explained...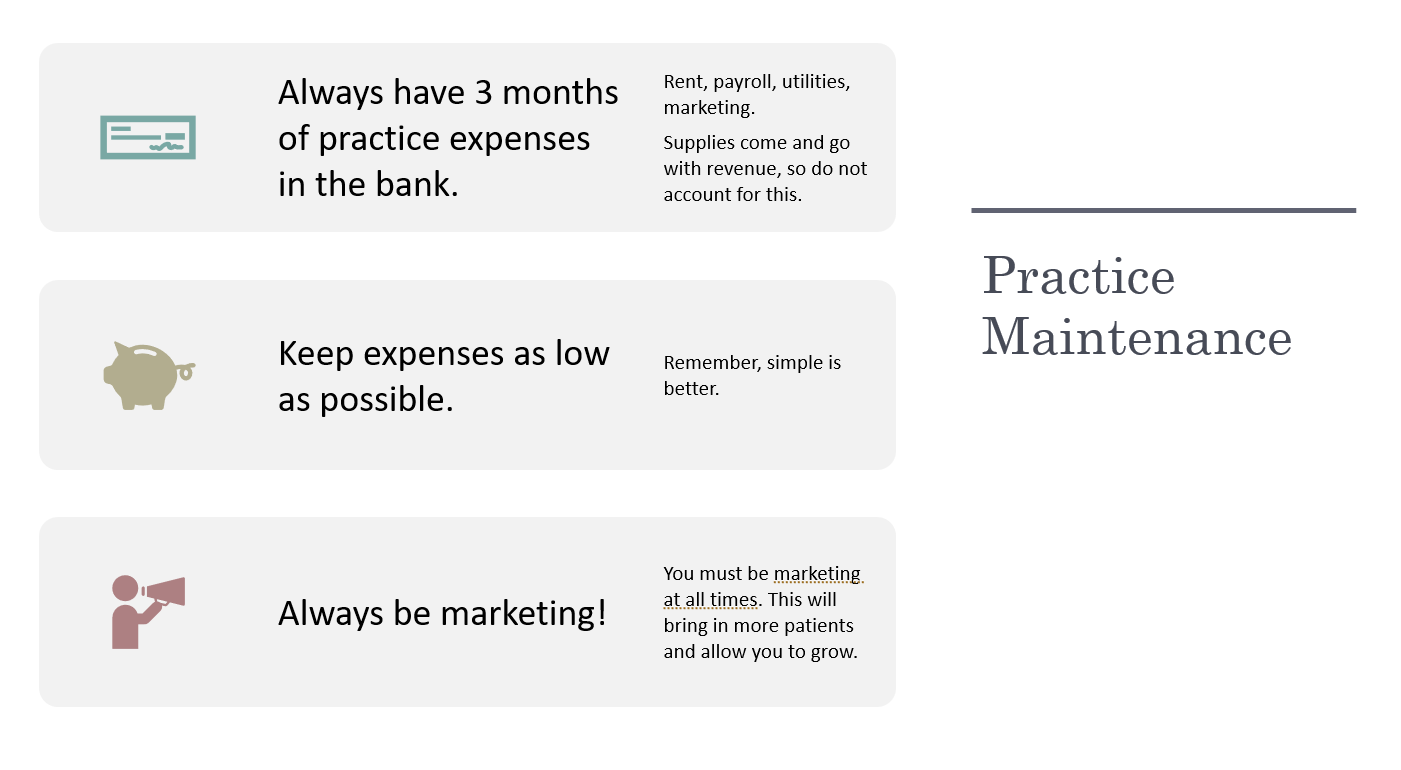 Practice Maintenance, Consents, Expenses, and Marketing explained...
100% Lifetime Money Back Guarantee on all Elite NP Courses.
I am so confident you will walk away more knowledgeable and empowered from this course, that I provide a 100% Satisfaction Guarantee!
Frequently Asked Questions


Will I have unlimited access to this course?
Absolutely! You can access this course however many times you want for however long you want! All Elite Nurse Practitioner Courses are pre-recorded and accessible indefinitely!
Do I have to have a specialized certification for opioid addiction treatment?
No you do not! You are authorized to do this under your license.
I heard they are waiving the need for having the buprenorphine waiver?
The U.S. Department of Health and Human Services has waived the requirement for the x-waiver. Any NP can prescribe buprenorphine now under their state license!
Will this course teach me how to build an Opioid Addiction Clinic from scratch?
YES! The course goes over every aspect with the creation of starting an opioid addiction treatment clinic. The course covers everything from the clinical aspects to forming an LLC to marketing! All of the consent forms, treatment agreements, documentation, and policies and procedures are included!
Is this an expensive practice to start?
Not at all! This is probably one of the cheapest and simplest practices a nurse practitioner could start. All you need is a small office, a prescription pad, and some urine drug screens.
Will this course go over how to market an Opioid Addiction Clinic?
Absolutely! You must get the word out about your clinic if you want to get busy! This course covers standard marketing such as social media ads and traditional marketing avenues but it also covers more unique ways to advertise directly to this patient demographic.
I already own a practice, can I just add this as a service?
Yes! If you work for a primary care practice or own your own practice, then implementing these clinical topics could significantly increase your patient volume and revenue!


Is having a DEA number necessary?
YES! You MUST have a DEA license and the ability to prescribe schedule III medications to open a successful opioid addiction treatment clinic.
Are these therapies FDA approved?
Absolutely! All of the treatment options covered in this course are FDA approved and based off the latest guidelines and my personal experience with this niche service line.
Will this offer CME?
YES! This course offers 6 CE hours. The Elite Nurse Practitioner is credentialed as an organization that can provide CEU through the ANCC. CEU awarded through The Elite Nurse Practitioner applies to ANCC, AANP, and all boards of nursing!
Will this course provide a certificate of completion?
Yes! A certificate is issued at the end of the course that will show the CEU hours and your completion of this course. You can also use this to submit for reimbursement and provide your malpractice carrier.


See what others have to say...
Tara: Justin has a great program for nurse entrepreneurs for sure! It is because of The Elite NP and Justin's great support that I'm launching this week! He and his platform is encouraging, uplifting and truly makes you believe you can be free from the system! Highly recommend!
Chris B APRN-FNP-C: I wish I had discovered The Elite NP BEFORE I opened my own practice. It would have saved me thousands of waste dollars and untold wasted hours of time. I am thankful that Justin is sharing his wisdom obtained through trial and errors to help other avoid the same pitfalls and be successful.
Susan M: Justin's classes are structured and easy to follow. I have taken 3 of them. I do appreciate the quality content and the time he put into making this happen. It is certainly life changing for some. It's great to see a fellow NP make a resource available for other NPs that want to do something different or just want to be their own boss. Thank you Justin!
Makenzie L: Justin is a phenomenal mentor! He is truly paving the way for NPs across the US. Without the Elite NP group I never would've felt confident enough to even remotely consider branching out on my own. Looking back over a year ago to where I am now it's just astounding. I'm so thankful I stumbled across this page! Thank you Justin and all the other NPs for the ongoing support.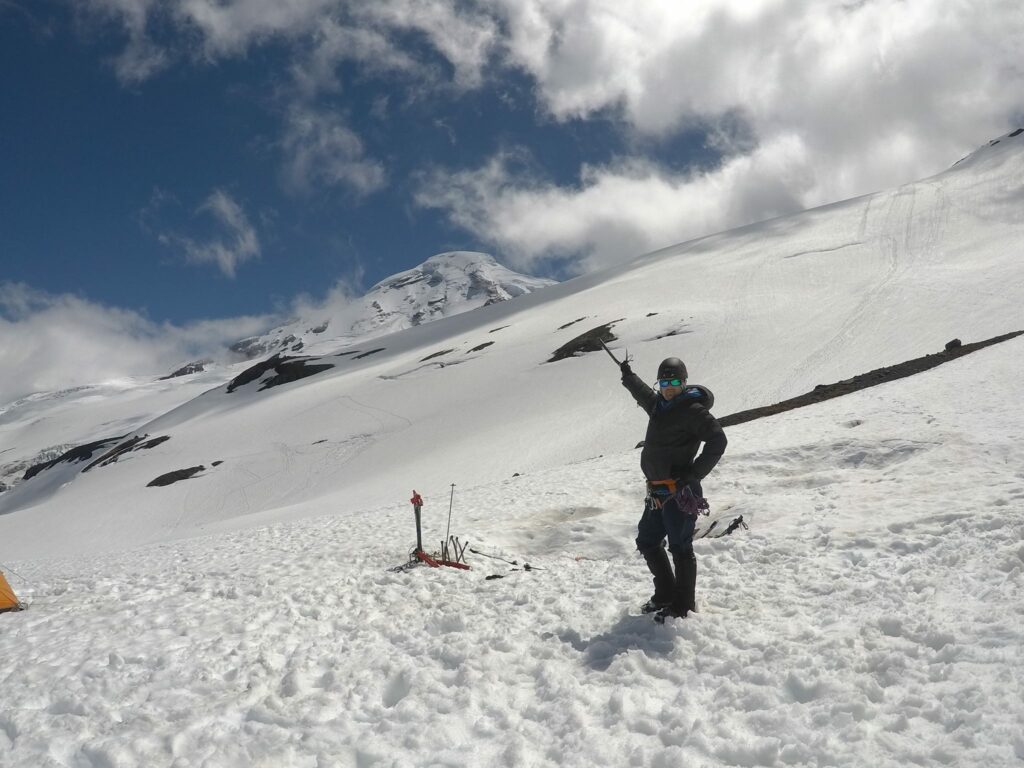 Hi, I'm Justin Allan MSN FNP
I am the owner and author of The Elite Nurse Practitioner, one of the hottest blogs for nurse practitioners who want to break free from the shackles of modern healthcare.
I have been practicing as an NP for 7 years. I have worked all over the country and in many different settings. I became sick of working for others and not earning what I knew what was possible and fair. So, I decided to venture out on my own.
I now own multiple successful side practices and businesses as an NP. My goal is to share the knowledge I have learned and developed to my fellow NP colleagues so you can reach a level of success that very few NPs will ever achieve. It is possible to build profitable practices and businesses as a nurse practitioner! Do not let anyone else tell you otherwise!
Follow me at www.elitenp.com!
Interested in learning more? Check out the rest of The Elite Nurse Practitioner course line up!


Interested in bundling some courses? Visit our bundle checkout for big savings:
https://shop.elitenp.com/product/bundle-product/